Direct flight from Tontouta to Isle of Pines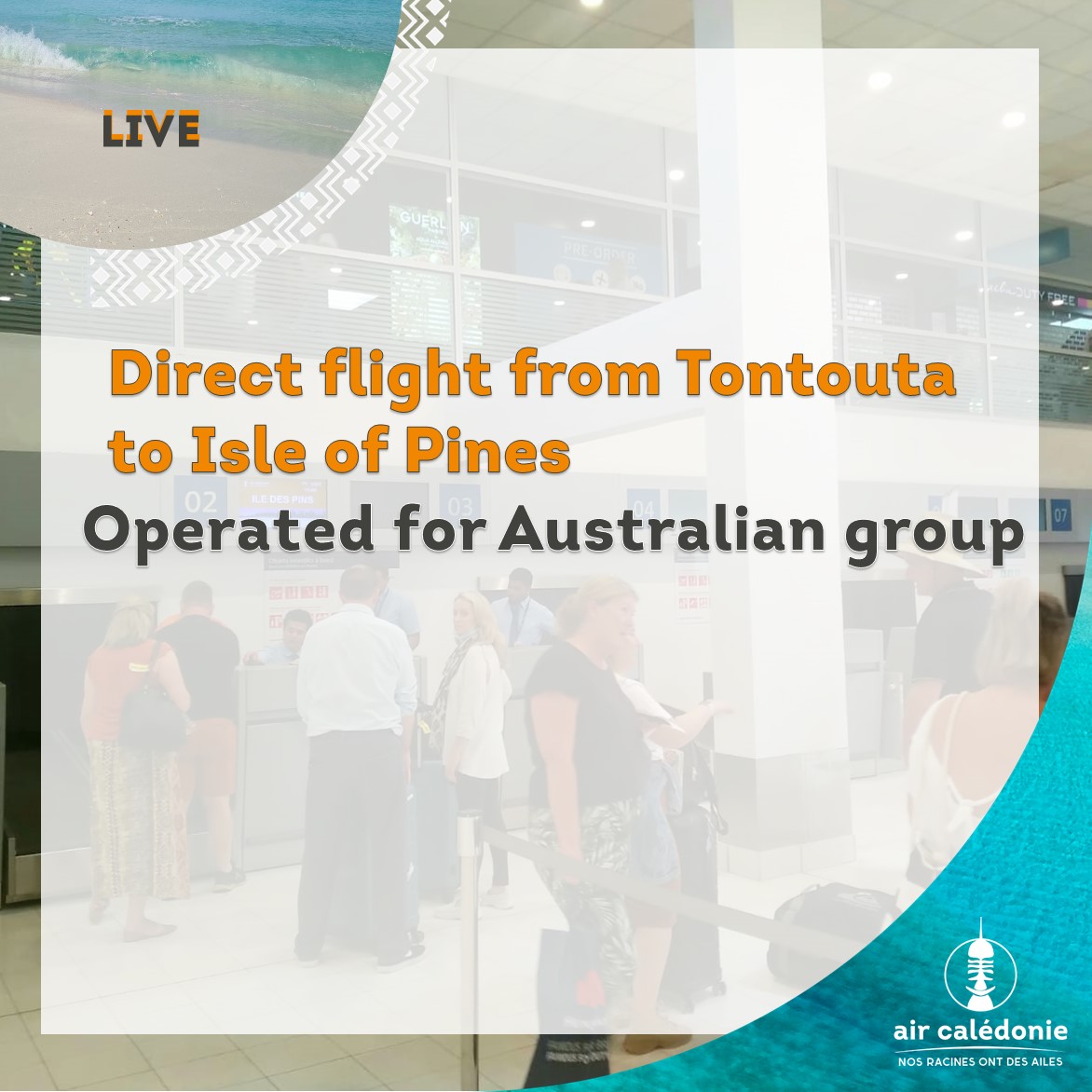 14 November 2022
Following a special request from fifty Australian travellers, Air Calédonie has operated today a special flight from Tontouta to Isle of Pines, in partnership with the Mariott group and in coordination with Qantas.
A special request from our Australian neighbors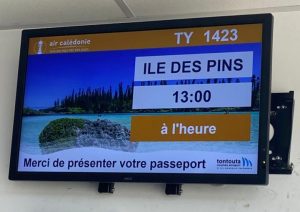 Within the framework of a work and relaxation seminar organized at the Méridien hotel, located on the Isle of Pines, the need to transport passengers directly to their destination was justified.
Discussions began a few months ago in order to formalize an agreement and allow the company to put in place the operational actions necessary for the smooth running of an international flight: management of check-in, boarding, baggage loading, welcome by the flight crew…
A successful teamwork
Everyone have mobilized to ensure the succes of the flight and be sure that passengers' connection will be carried out in good conditions. The CCI (Chamber of Commerce and Industry) has aslo been involved in order to offer a smooth journey within the airport, even if immigration and customs constraints must be respected.
We wish a good stay to our  travellers and we are waiting for the next appointement on November 19th for their return back to Australia!