Flight Schedule – October 5th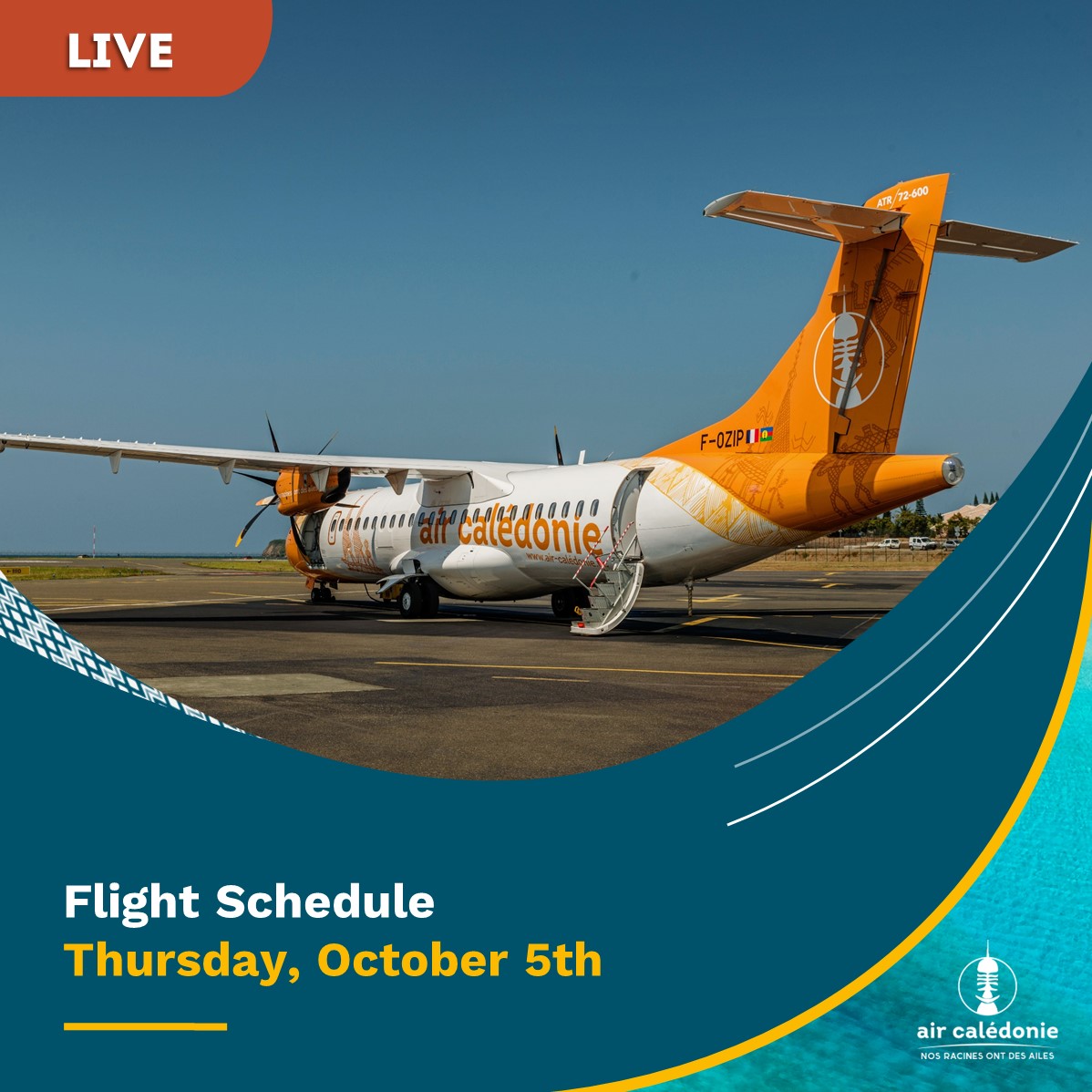 4 October 2023
Operation conditions at Maré airport allow the airline to gradually resume its flight schedule for this destination on Thursday, October 5th. As a result, flights initially scheduled to and from Maré and Ouvéa will be maintained. However, some schedule changes are to be expected.
On the other hand, the airline is compelled to once again cancel all flights from/to Lifou and Ile des Pins.
Passengers with confirmed reservations will have priority for travel, and the remaining available seats are now open for booking.
During this period of high demand and to reduce overcrowding at agencies and ticket offices, the airline advises its customers to make their reservations through its website at www.air-caledonie.nc or by phone at 25 21 77. Passengers without confirmed reservations for the first days of flight resumption will not be waitlisted.
The airline thanks its customers for their patience and understanding.