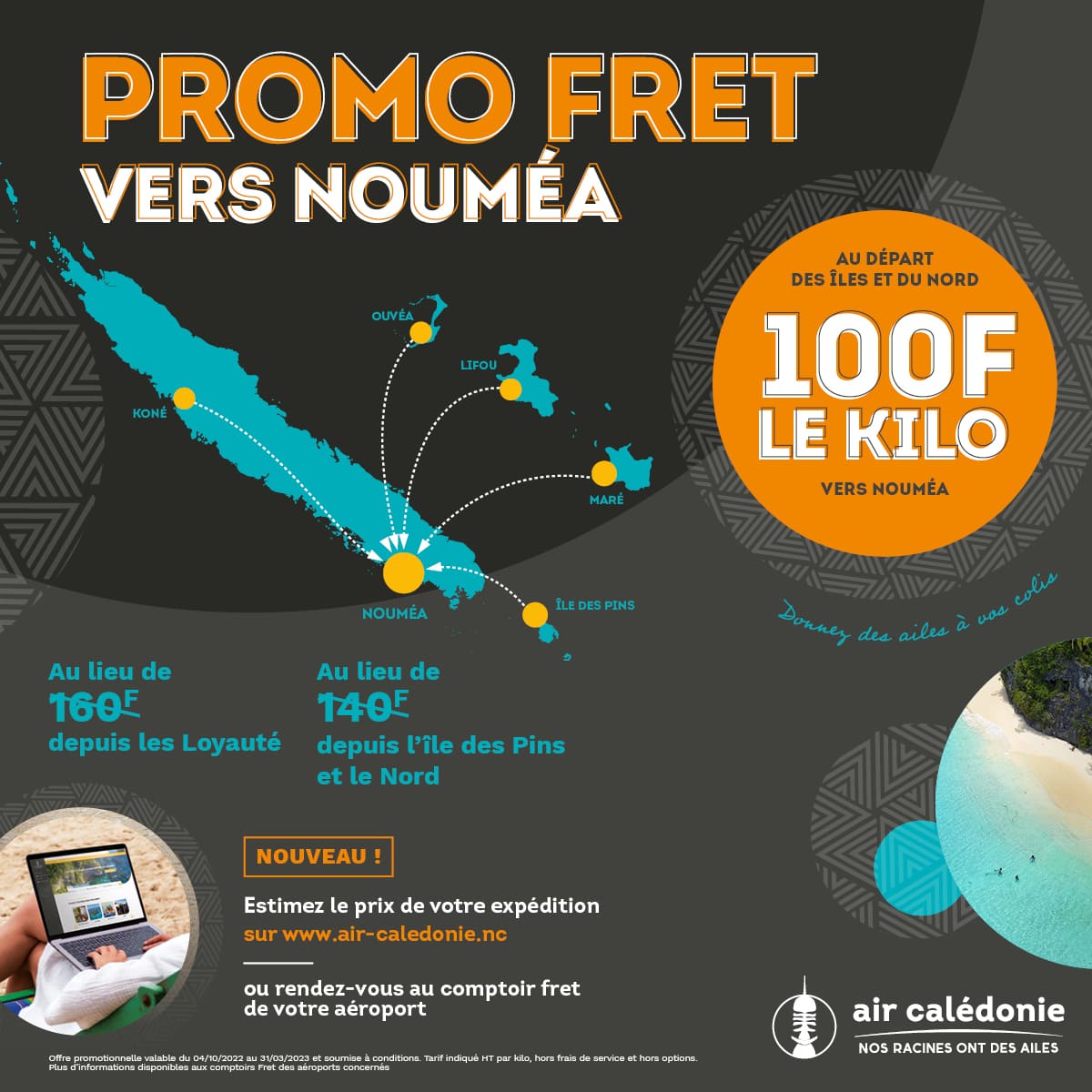 6 October 2022
Need to ship packages from the Islands or the North? Right now, enjoy our promotional offer* on Freight!
An offer to facilitate your shipments
For this end of the year, Air Calédonie offers to ship your parcels to Nouméa at a lower cost! You can now make all your shipments from the Islands or the North for 100F/kilo instead of 160F/kilo from the Islands and 140F/kilo from the North. A timely offer with the October school holidays and the end-of-year celebrations fast approaching! And for travelers, it's also a good alternative for shipping your bikes, camping gear or extra luggage for your stay!
Anticipate your shipment with our freight simulator
To get an approximate price for your shipment, you can simulate your shipment directly from our new website. You will need to know the weight and specify the type of goods you wish to send. An estimated price will be sent to you according to your request. And so as not to be caught off guard, follow our advice and find out beforehand about the shipping methods.
If you need more information, do not hesitate to visit the cargo counter at the airport nearest to you!
*Promotional offer valid from 04/10/2022 to 31/03/2023 and subject to conditions – Price indicated excluding taxes per kilo, excluding service charges and excluding options. More information available at the Freight counters of the airports concerned.