Raid Air Calédonie de l'Ile des Pins : the start is coming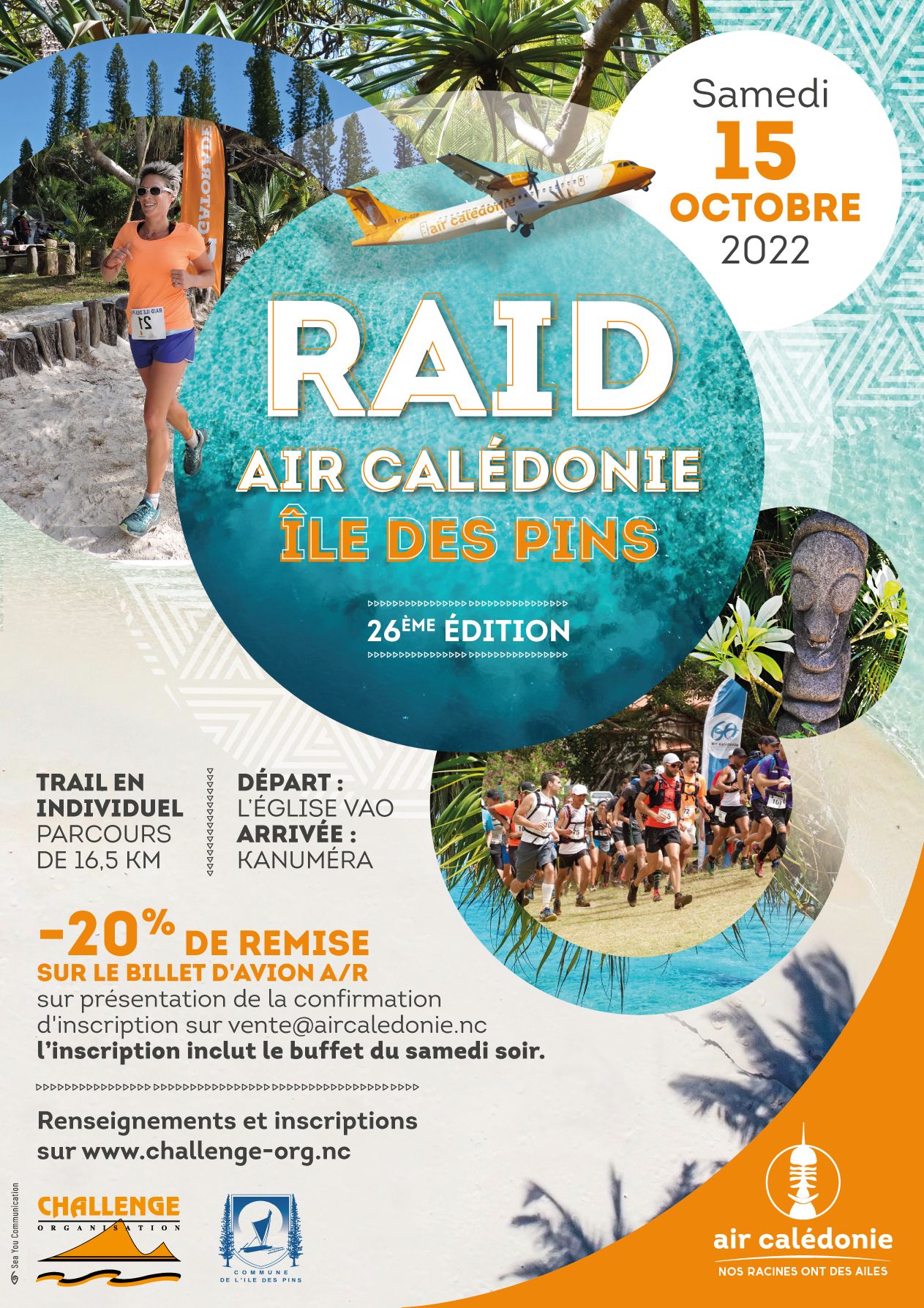 19 September 2022
Ready to put on your sneakers and take up the challenge?
Like every year, Air Calédonie gives an appointment to all the runners for the Raid Air Calédonie de l'Ile des Pins. This year, the Raid will take place on October 15.
A beautiful weekend of discoveries in perspective
Like the previous editions, the 26th edition of the Raid Air Calédonie de l'Île des Pins will offer you a breathtaking course! On the morning of Saturday October 15, it's time for the race! As usual, the start will be at the church of Vao and the race will end in the magnificent bay of Kanuméra, in front of the Nataïwatch gite.
In the evening, a buffet is offered. This intense day gives you the opportunity to enjoy the island and its activities on Sunday.
Good to know
Children can be picked up at the place of departure. A nursery is offered at the church of Vao, then the children are transported to the finish of the race by the organizing committee. This service will be payable directly on site, 1000 F XPF/child.
Haven't booked your plane tickets yet? Air Calédonie allows you to benefit from a 20% reduction on return flights from October 12 to 18 on presentation of the Raid registration receipt when you request your ticket reservation at vente@air-caledonie.nc .
You only have a few days left to train. Up to you !