Changes to the January 31 flight schedule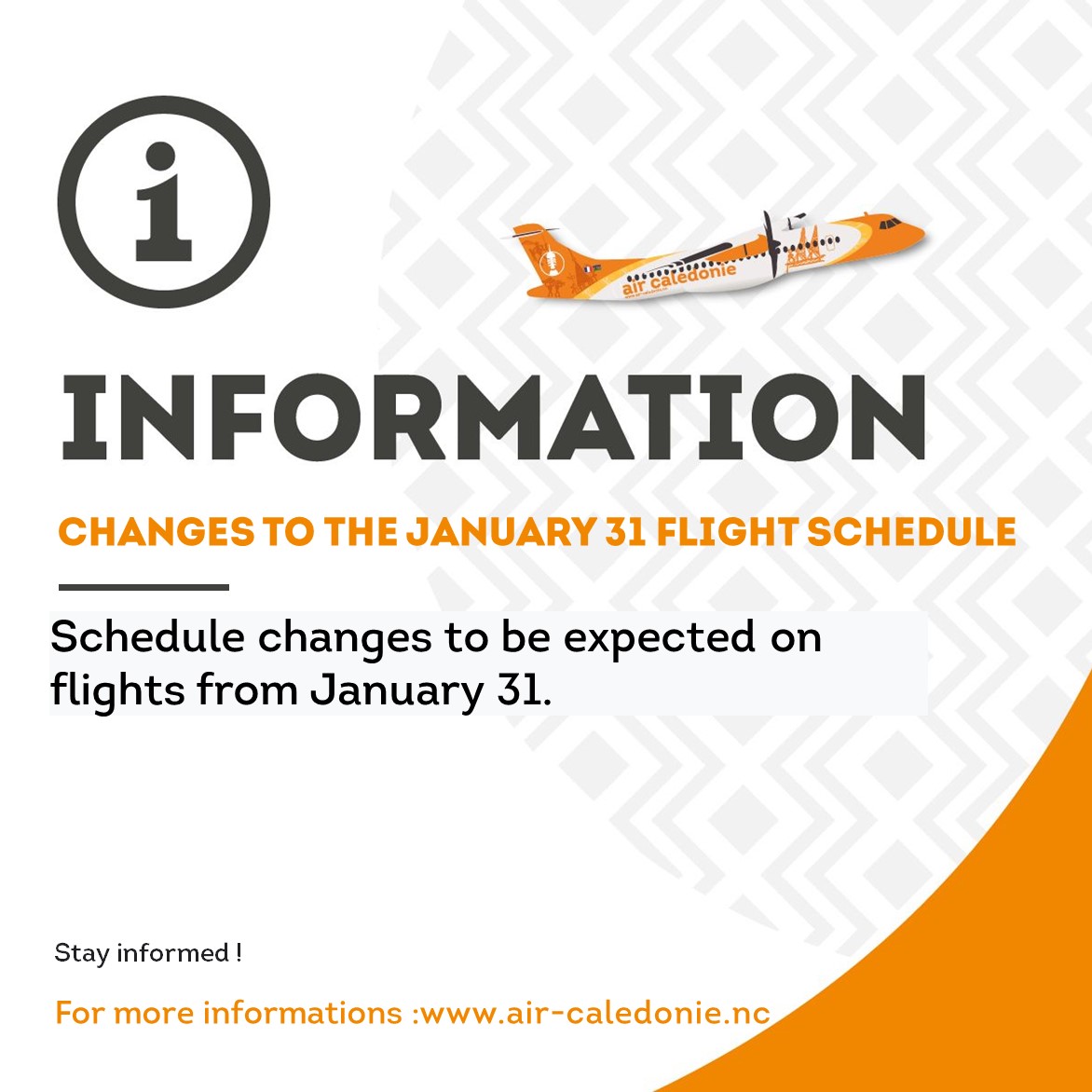 27 January 2023
Due to the national strike movement of civil servants, the company is forced to modify its flight program for the day of Tuesday, January 31. As a result, some schedule changes are planned.
Passengers affected by changes will be notified by email or text according to the contact details left at the time of booking.
The company thanks its customers for their understanding.