How to change your plane ticket online ?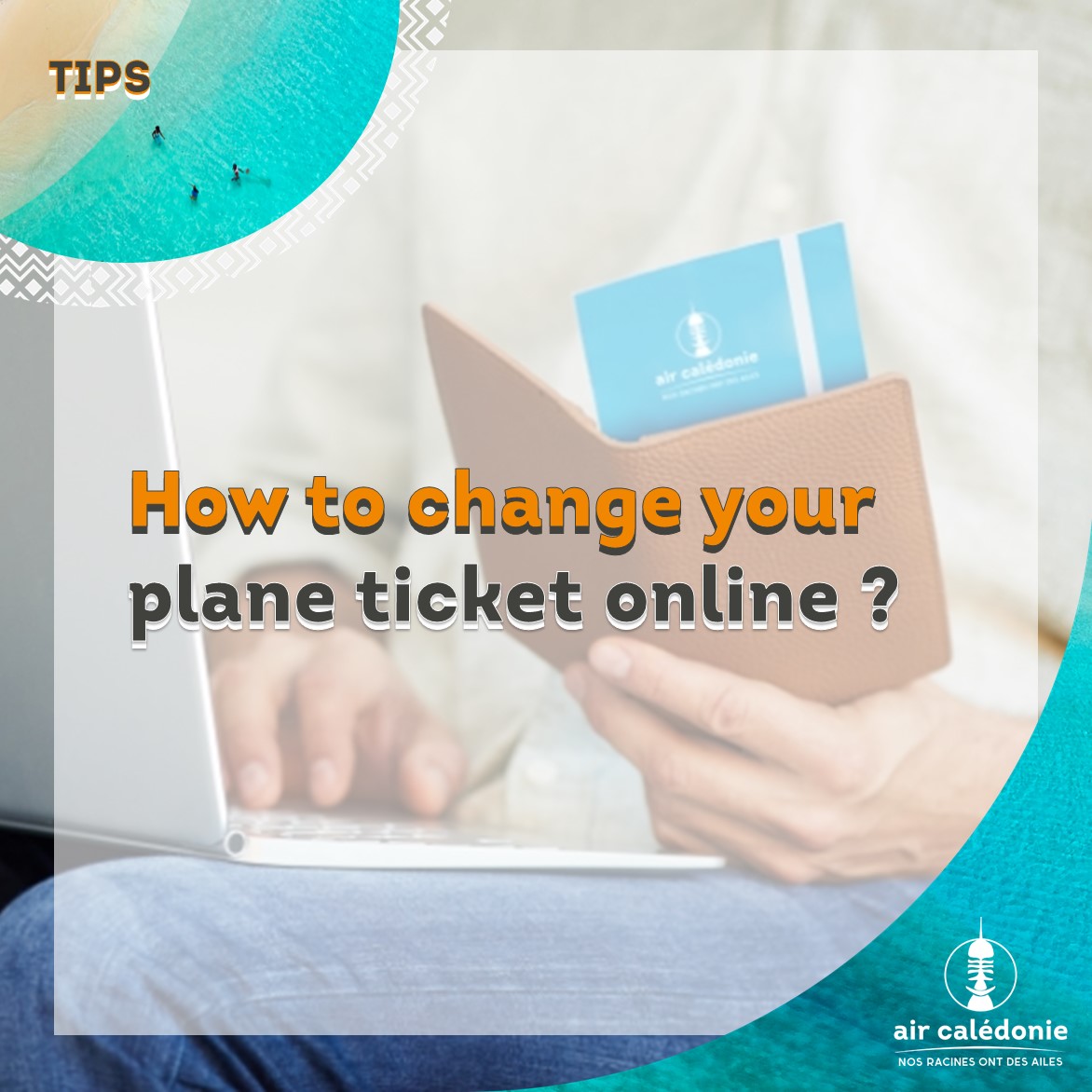 31 January 2023
It's been several weeks since you booked your trip on our lines, but here it is: a few days before the trip, you spot an error in your reservation. No worries. Depending on the ticket you have chosen, you will be able to modify your plane ticket online, but under certain conditions.
Check the conditions of your plane ticket
It is quite possible to modify a plane ticket after booking. For this, it will be necessary that the conditions of the purchased ticket provide for it. At Air Calédonie, apart from promotional tickets, most tickets can be changed, either before departure, after departure or both, depending on the fare class. So, it is better to opt for the Full Price, Standard or Leisure fare class to anticipate a possible change of program because these are the ones that offer you the most flexibility! Please note: only changes to dates or times are possible.
Change your plane ticket online, step by step
After verification, you can change your plane ticket online.
To do this, connect to your personal space on our site using the identifiers you used to book your ticket. Once you are logged in, your booking(s) should then appear. To select the reservation to modify, click on the number indicated in the "reservation code" column. You will then see the details of the tickets for this reservation: flight number, departure and arrival times, prices, name of the passenger(s), etc. At the top right, a "Manage booking" button is available. After clicking this button, select "Edit Flight". You will then be automatically redirected to our booking engine where you can select your new date or new flight times. If the fare of your new ticket is higher than that of your original ticket, then you will be asked to pay the difference. You can then confirm your new reservation, which will then be displayed in your personal space. However, if you change your mind, you can also cancel your modification request before confirming it and maintain your trip as planned.
To remember
While you can easily change the date and times of your flights, it is not possible to change the name of the reservation, nor change the destination. If you want to fly to another of our destinations or change the passenger(s), then it will be best to cancel your booking and make a new one.
If necessary, our sales teams remain at your disposal and will be happy to accompany you in your efforts, either in the agency or by telephone at 25.21.77.
See you soon on our lines!