HAPPY THURSDAY OF FEBRUARY 2: DESTINATION OUVÉA!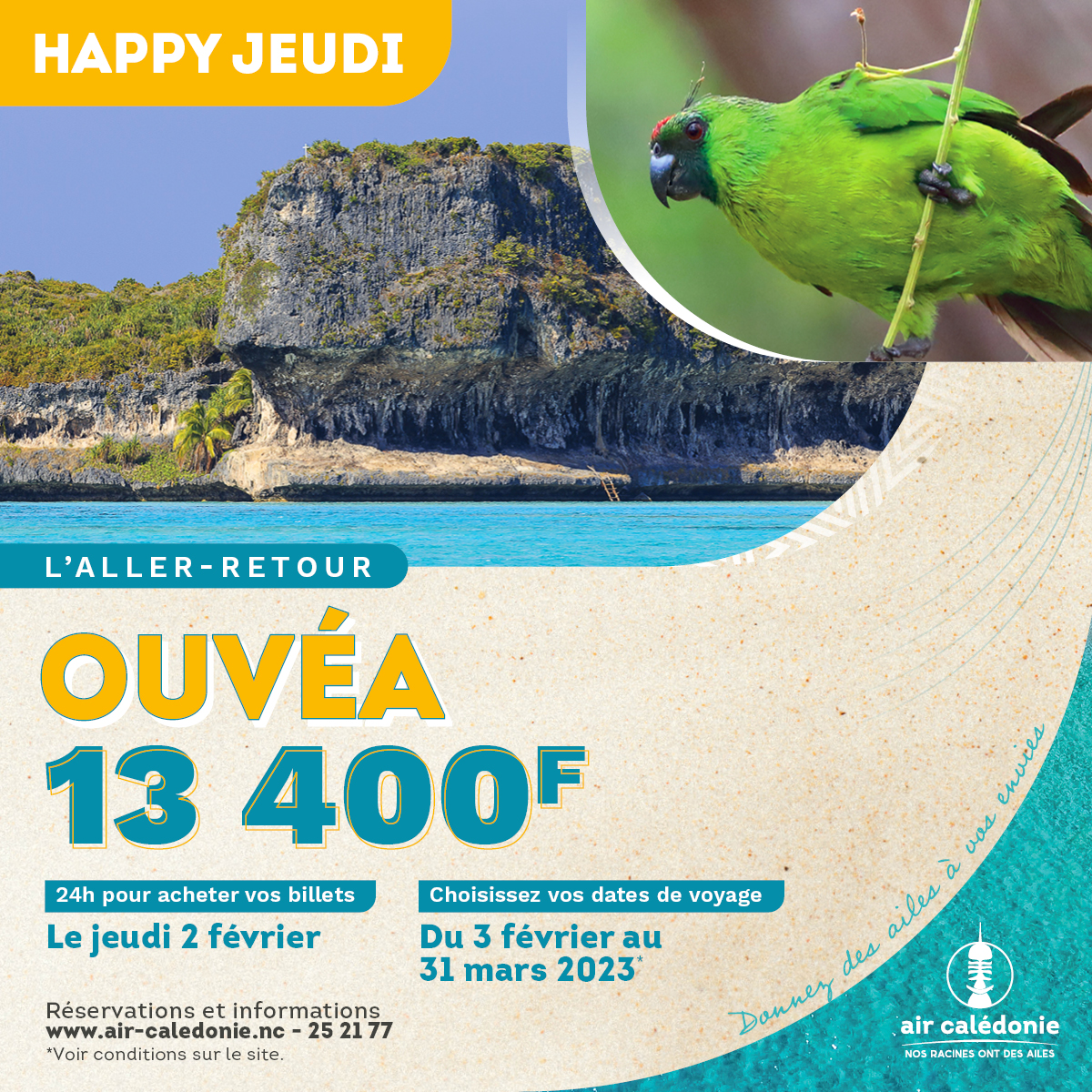 1 February 2023
See you this Thursday, February 2 for the special Ouvéa Happy Thursday! Book your return tickets this Thursday for only 13,400F*.
Book your return tickets for Ouvéa at only 13,400F*!
It is Ouvéa that is in the spotlight this month on the occasion of our Happy Thursday offer.
To allow you to (re)discover the island closest to paradise, the company invites you to book your return tickets at 13,400F* for travel between February 3 and March 31, 2023.
Don't wait to book: you only have 24 hours to take advantage of the offer and the best dates are often taken by storm in the early hours. It's your turn !
*Promotional offer sold exclusively on Thursday, October 6, 2022. Return rate per adult – 1 night minimum, 21 days maximum – Immediate payment – non-refundable – non-modifiable – not combinable with another rate – subject to availability during the period indicated – Amount including tax excluding service charges.
REDISCOVER OUVEA!
You won't have a better opportunity to visit Ouvéa. Ouvéa is one of the most beautiful atolls in the Pacific, hence its nickname of the island closest to paradise.
You will marvel at the blue of its lagoon, the magnificent cliffs of Lékiny and will undoubtedly appreciate the hospitality of these inhabitants.