SCHEDULE CHANGES TO FEBRUARY 7 FLIGHT PROGRAM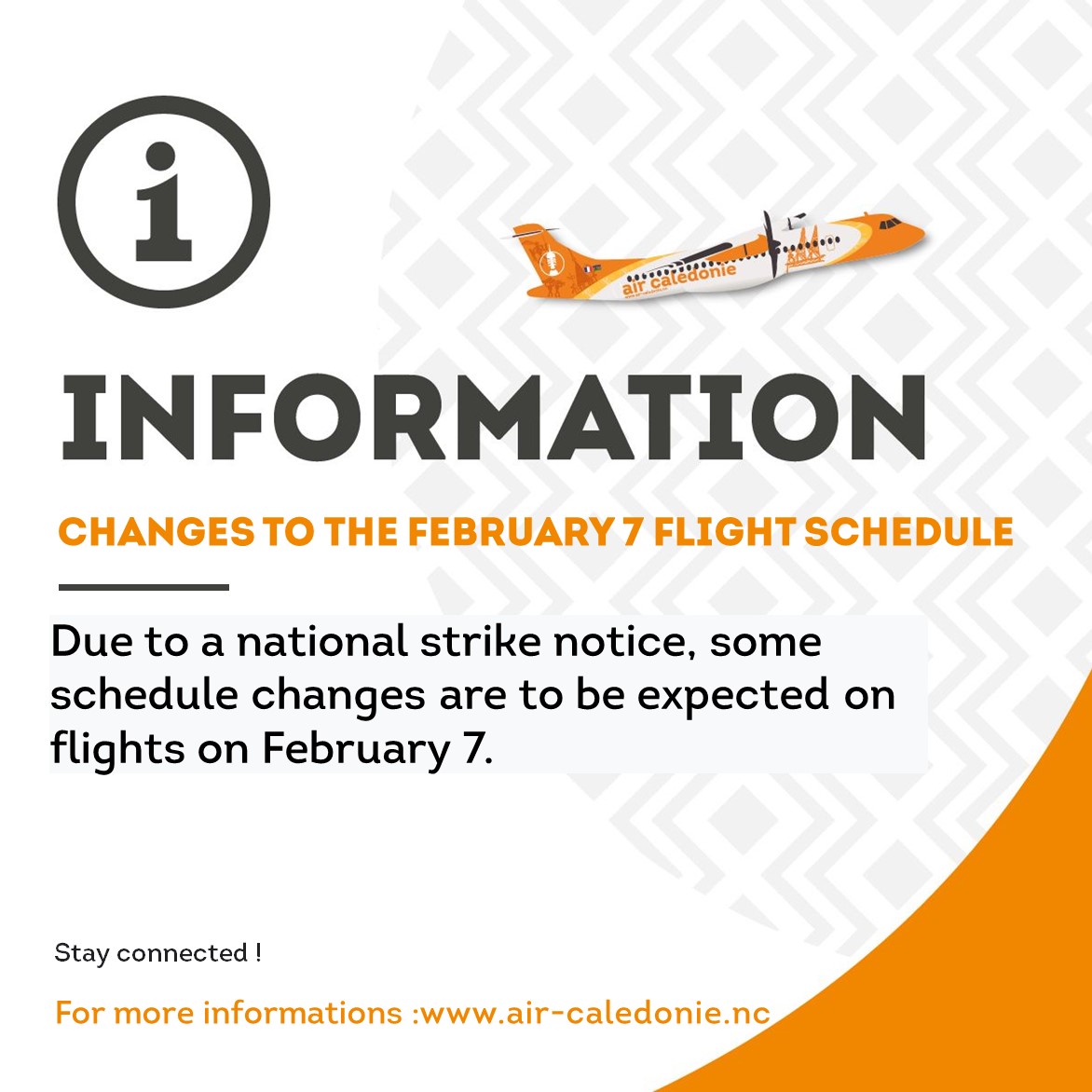 3 February 2023
Following the national strike notice, the company is implementing minimum service from Monday February 6 at 7:00 p.m. until Wednesday February 8 at 7:00 a.m.
The company informs its customers that this strike action will have no significant impact on the flight schedule, apart from slight delays on Tuesday February 7.
Passengers eventually concerned will be contacted by e-mail or by sms according to the contact details given during the booking.
The company thanks its customers for their understanding.