Extend the holidays thanks to our promotional offer!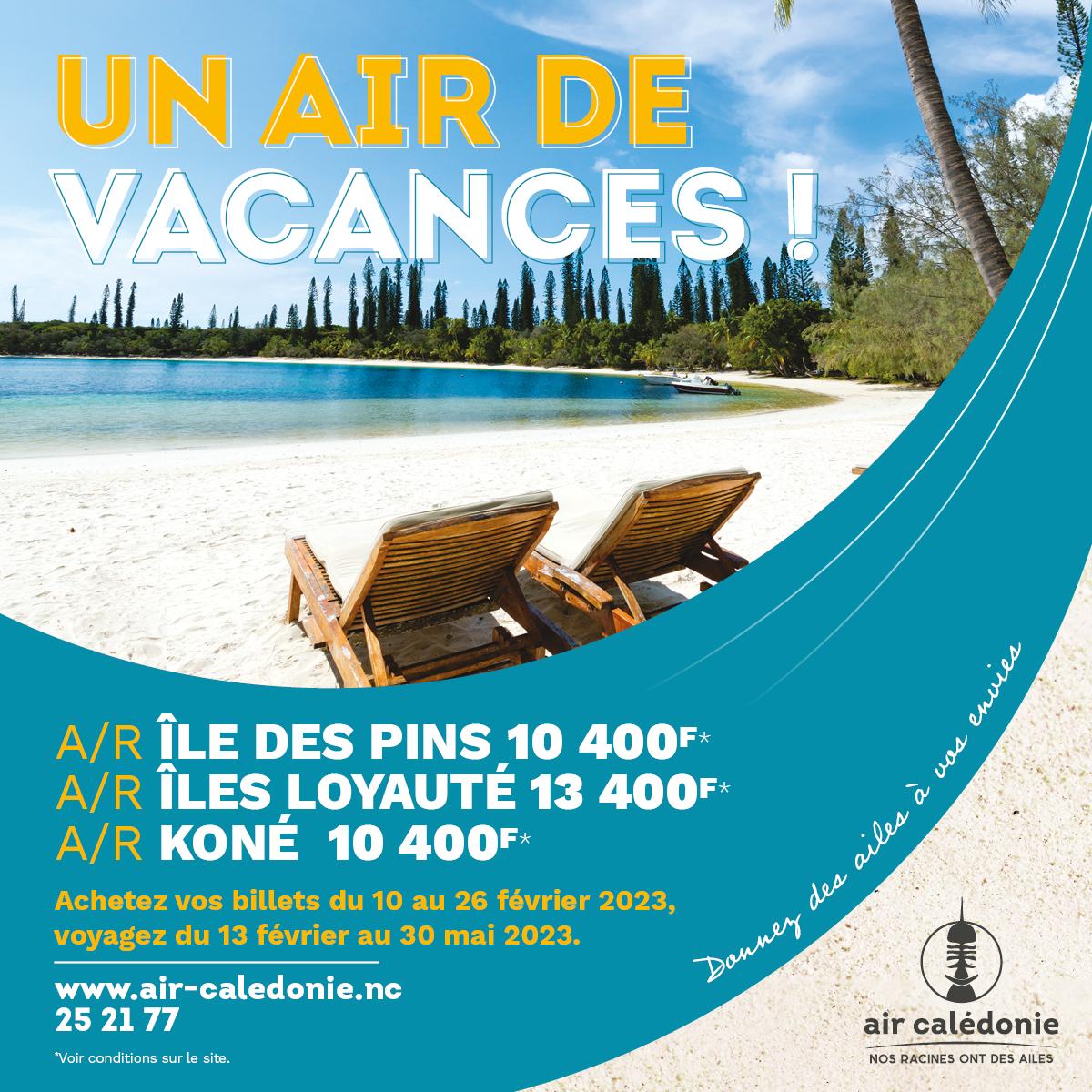 10 February 2023
Only a few more days before the start of the school year! What if we already booked our next getaways to give ourselves a boost? Take advantage of our exceptional promotional offer from Friday 10 February!
Your return tickets from 10,400*F!
The offer received is valid throughout our network. Book your return tickets at reduced prices between February 10 and 26 to travel between February 13 and May 30.
10,400F for Koné and the Isle of Pines
13,400F for Loyalty.
The perfect opportunity to discover our destinations and escape to the North, the islands or Noumea for a long weekend or to enjoy the tranquility during the week when everyone is back at work!
Let's go !