Flight Schedule – October 6th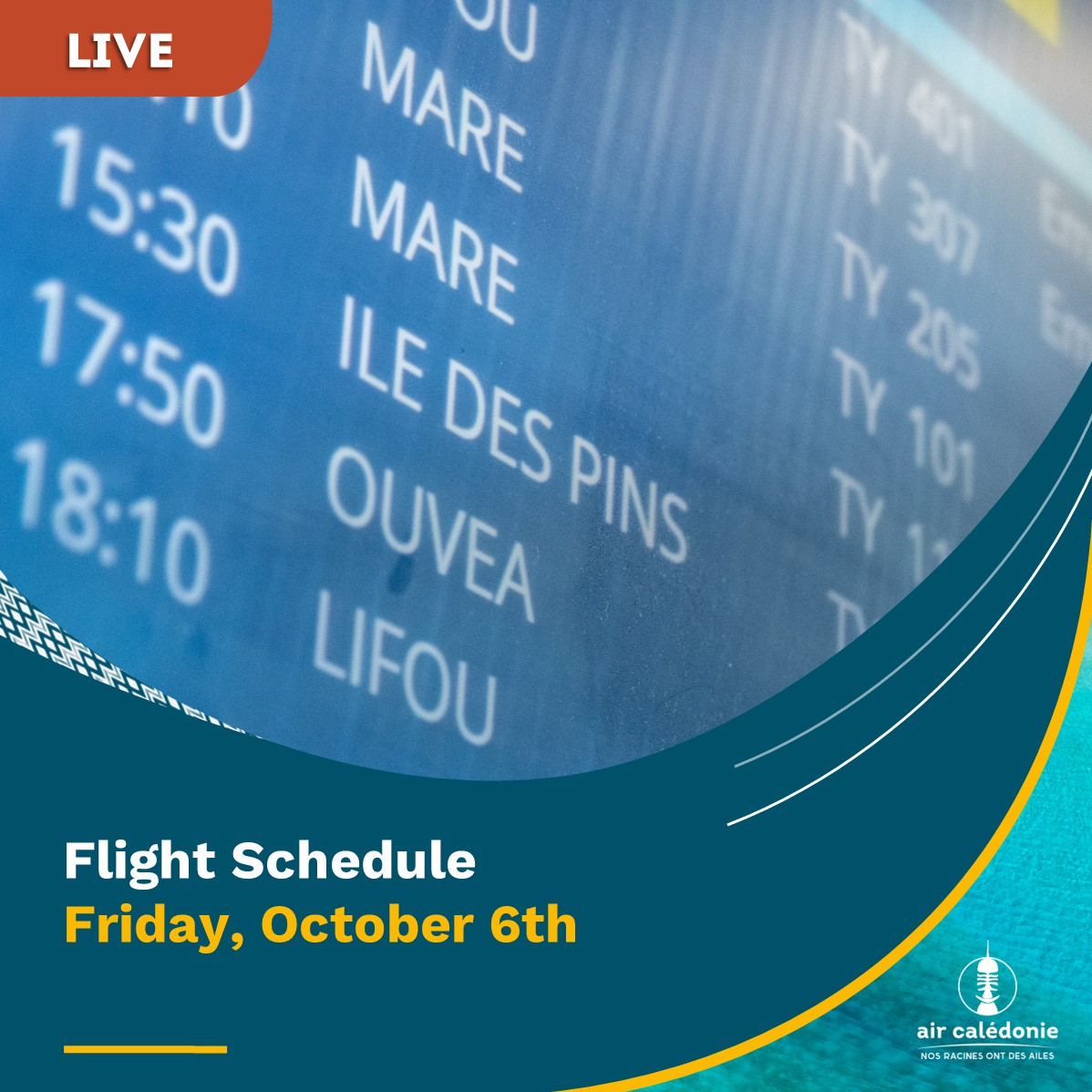 5 October 2023
The operating conditions at Isle of Pines and Lifou airports compel the company to cancel the flights scheduled for both destinations on Friday, October 6th, until noon.
As a result, these cancellations affect flights TY201, TY202, TY401, TY402, TY403, and TY404.
Affected passengers will be notified via SMS or email using the contact information provided during the reservation process and will be rebooked on the earliest available flights.
The company thanks its customers for their patience and understanding.