January 8th afternoon – flights cancellations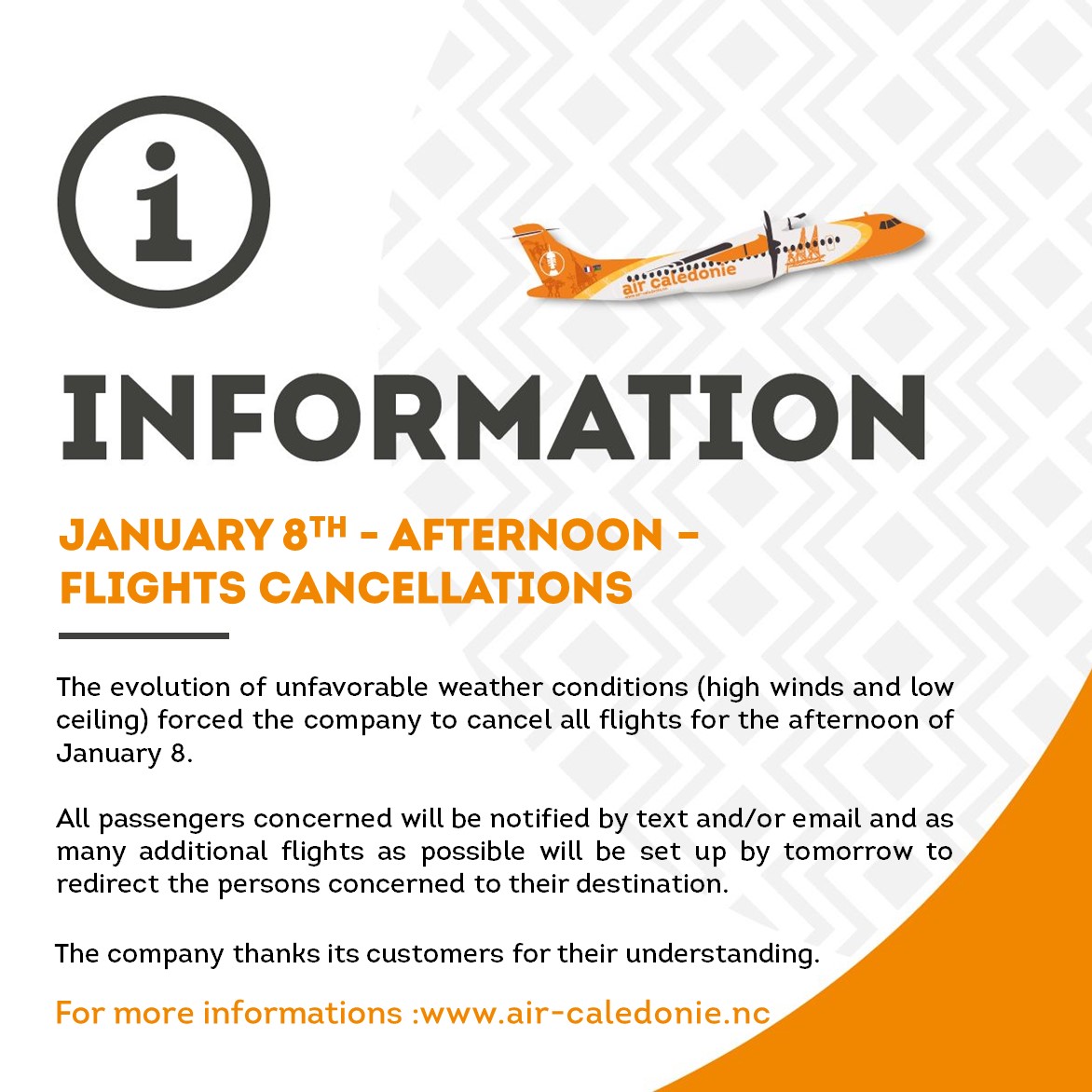 8 January 2023
The evolution of unfavorable weather conditions (high winds and low ceiling) forced the company to cancel all flights for the afternoon of January 8.
The passengers concerned will be notified by text and/or email and as many additional flights as possible will be set up tomorrow to redirect the persons concerned to their destination.
The company thanks its customers for their understanding.