Transport Card : congratulations to our winners!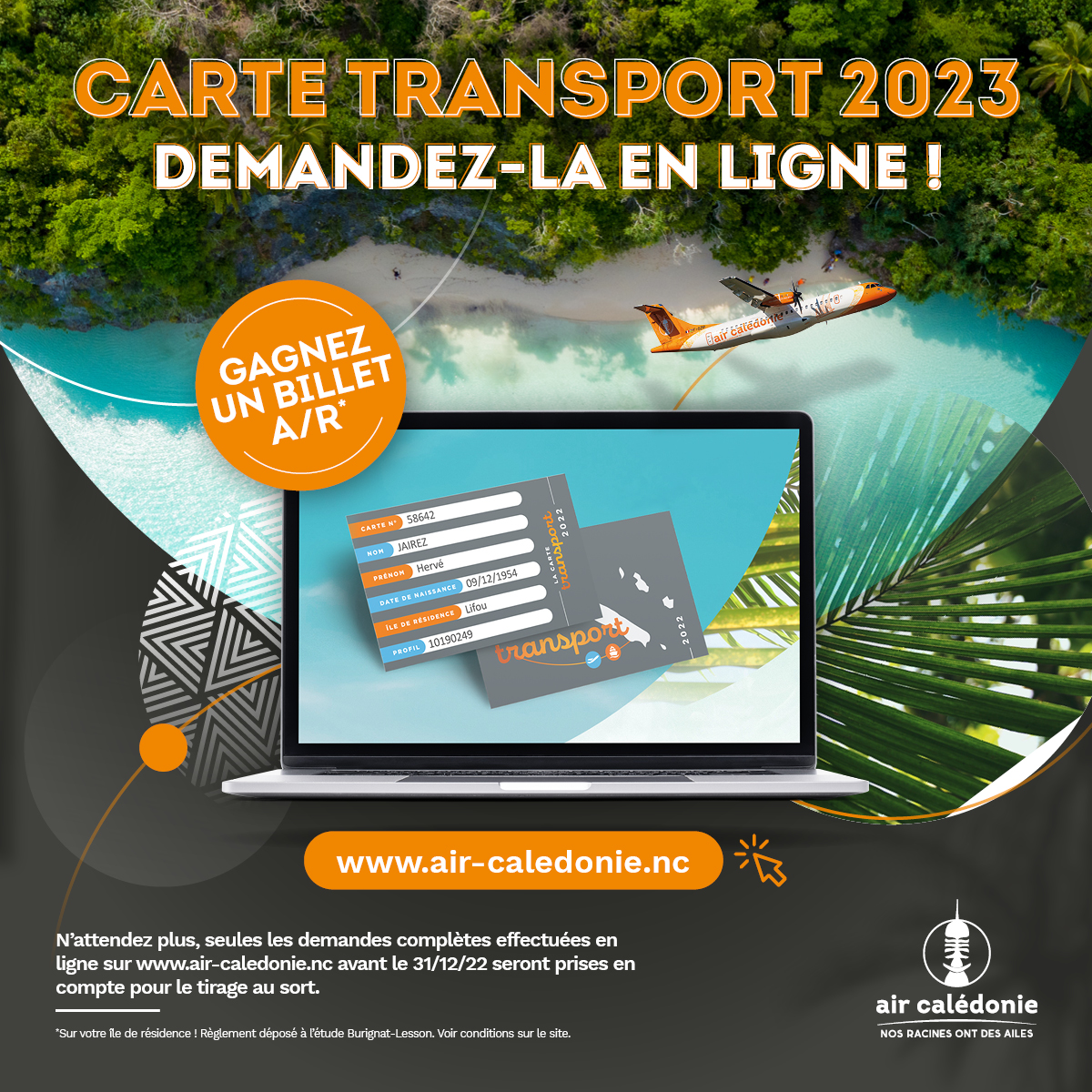 12 January 2023
After several weeks, the Carte Transport 2023 game ended on January 4 with the draw of the winners. Congratulations to them and thank you all for your participation!
A brand new game
As you may have noticed, the Transport Card has evolved a lot in 2023. To facilitate the procedures, it is now completely dematerialized: from the submission of the application to the receipt of the Transport Card in PDF format or via sms. Beneficiaries of the scheme now receive their Transport Card only 48 hours after submitting your file.
To mark the occasion, the company organized a game reserved for Transport Card applicants. Four plane tickets were therefore at stake (1 return ticket per island of residence) between November 17 and December 31, 2022. Upon simple registration when submitting the application, each participant registered on the draw list to win a plane ticket for his island of residence. You were more than 3,000 registered so thank you all for your participation.
Our 4 winners were therefore drawn and were able to leave with their plane tickets offered by the company. Good news to start the year off right.
Applications are still open!
If the game is over, applications for the Transporte Card are still open (and will be throughout the year).
To make your request, go to our dedicated page. All you have to do is fill out one form per person and attach the required supporting documents to each request.
You will also find all the information relating to the device: documents to be provided, period of validity, tutorial for booking tickets online, etc.