Risk of program disruption of fligts – January 19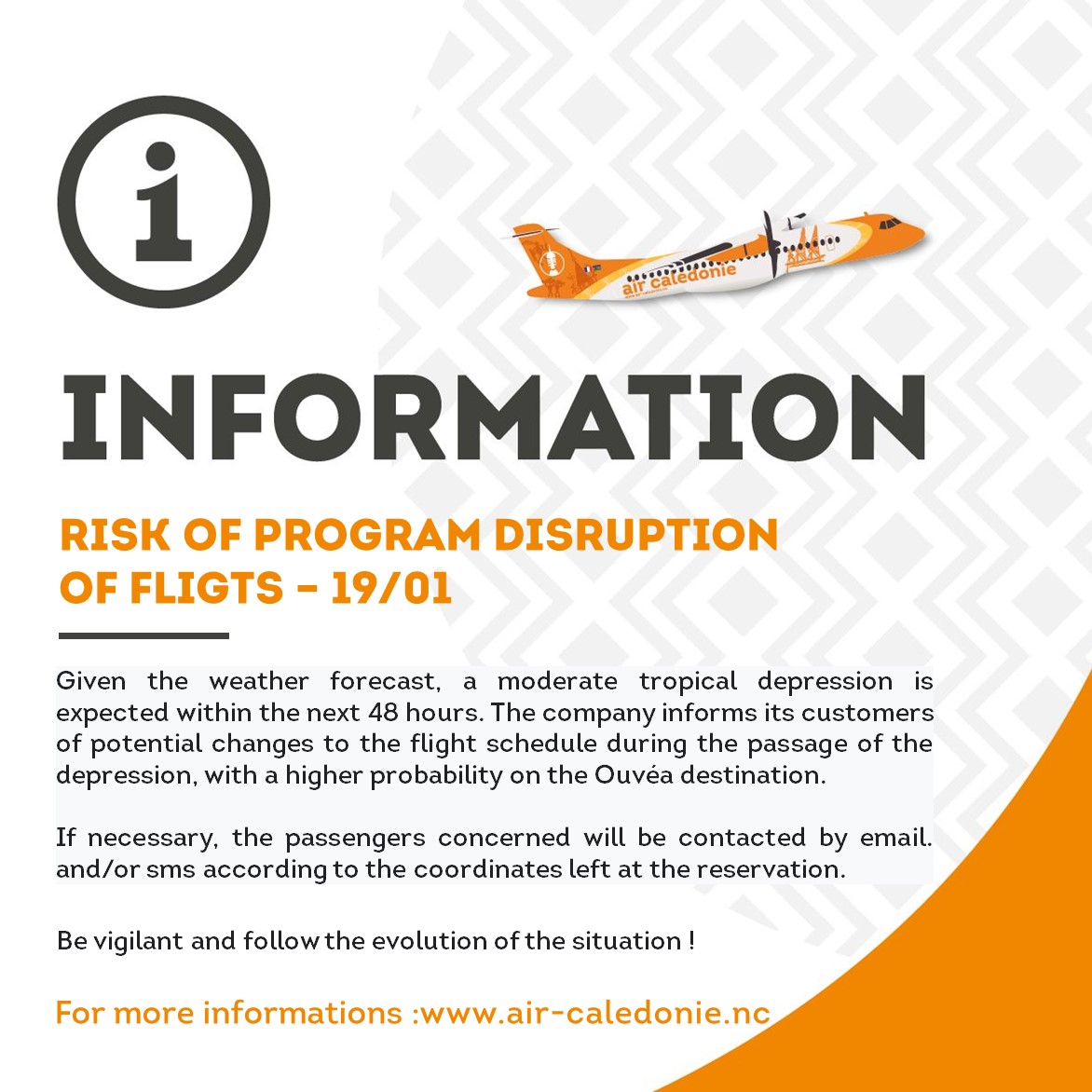 17 January 2023
According to the various metropolitan forecasts of recent days, there is a strong risk of development of a reduced tropical depression in the next 48 hours in the north of New Caledonia.
Given the weather forecasts, a depression that is too limited is expected in the next 48 hours. The company informs its customers of potential changes to the flight schedule during the passage of the depression, with a higher probability on the Ouvéa destination. If necessary, the passengers concerned will be contacted by email and/or sms according to the contact details left at the reservation.
Recommended weather warnings? Stay connected and follow the evolution of the situation on our website!
We will keep you informed of the situation in real time!