Trail Air Calédonie: D-7 until the starting line!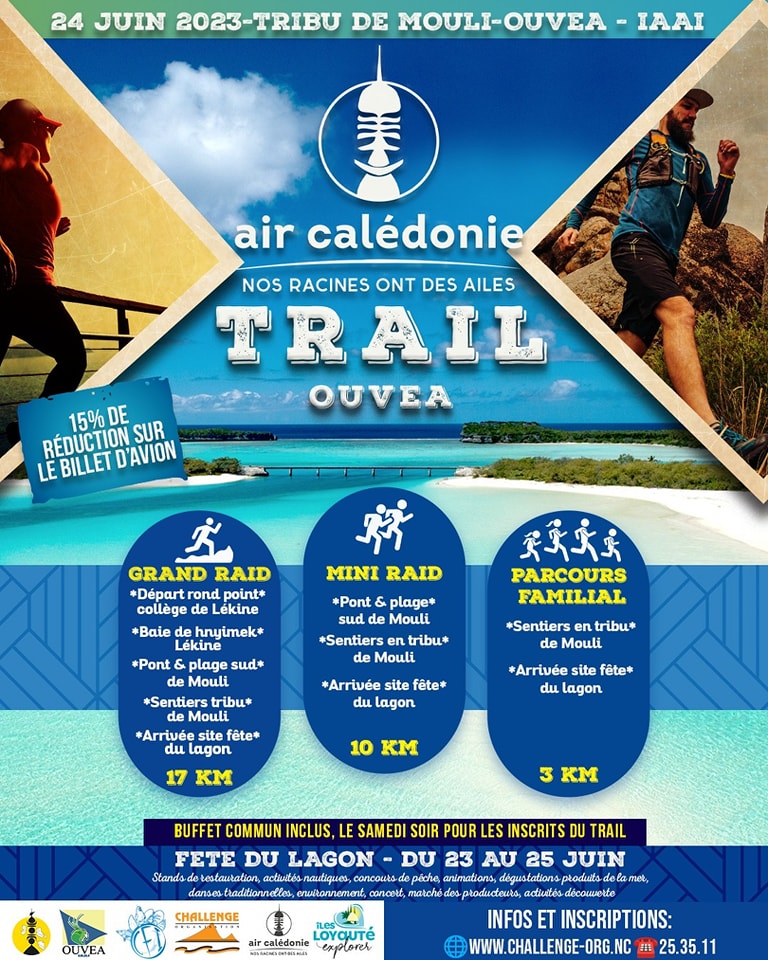 16 June 2023
Air Calédonie, in partnership with Challenge Organisation, invites you to the very first edition of the Ouvéa Trail Air Calédonie on Saturday, June 24th! Are you ready to put on your sneakers and take on the challenge?
A unique course for this inaugural edition
The organizers have prepared unprecedented routes that will allow you to (re)discover the most beautiful places on the island closest to Paradise. You will be able to explore the coconut groves, walk along the cliffs of Lékine, cross the Mouli bridge, and finish on the long white sandy beaches of Mouli. To end the day in style, a buffet will be offered by the organizers.
After the Trail, come and join us at the Lagoon Festival
The Lagoon Festival will take place the same weekend in Mouli. So on Sunday, take the opportunity to attend this must-see event. You will have the chance to meet the island's inhabitants, discover their expertise, and leave with beautiful memories! Whether with friends or family, it's an event not to be missed.
You only have a few days left to train before the starting line!
More information