HAPPY THURSDAY JUNE: EMBARK TO OUVÉA!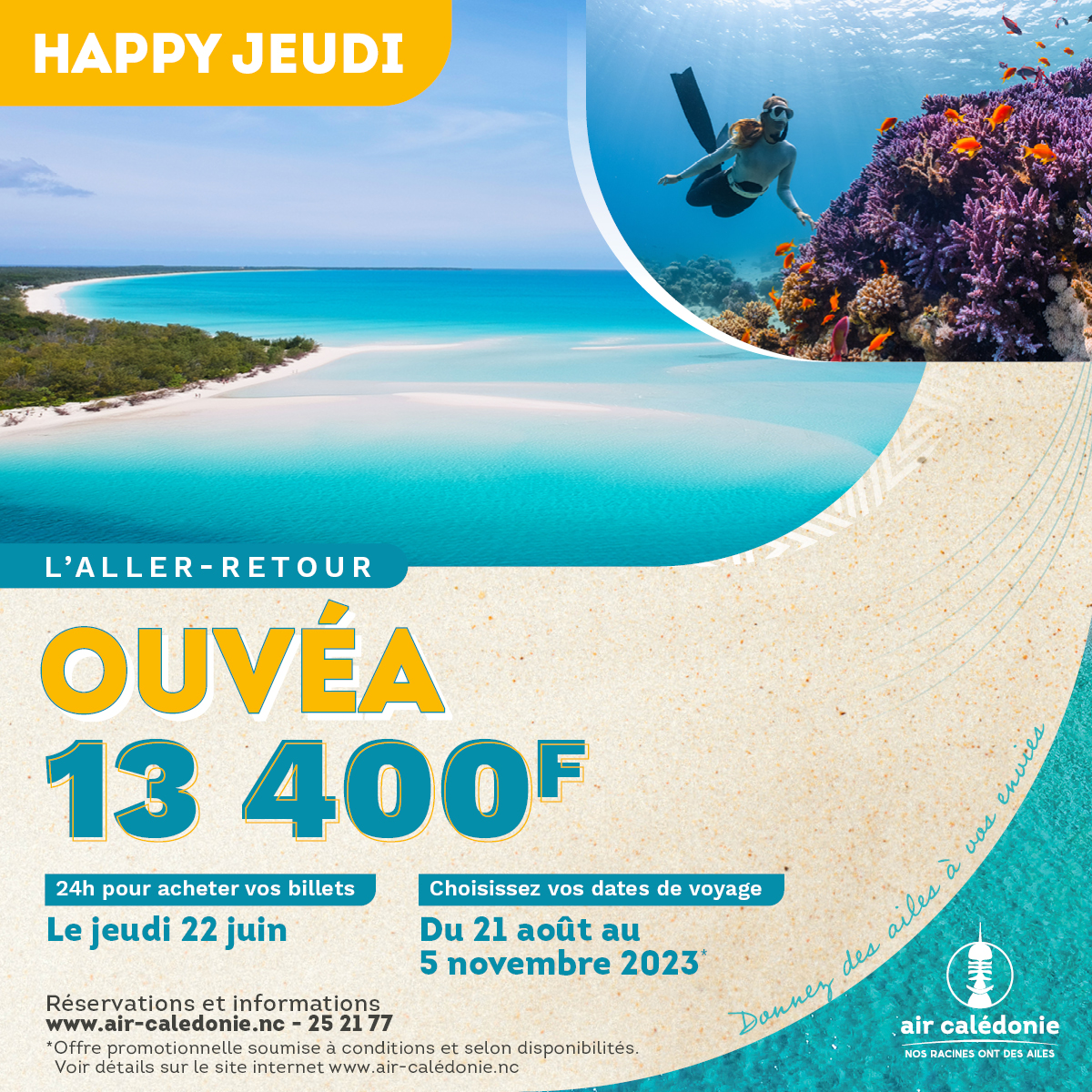 21 June 2023
Book your round-trip tickets to Ouvéa for only 13,400F*!
This Thursday, June 22nd, we invite you to purchase your tickets to Ouvéa at a Happy price: 13,400F* for a round-trip to the closest island to paradise! Reserve your trip on Thursday, June 22nd starting from 12:00 a.m. and travel between August 21st and November 5th, 2023.
As usual, the offer will only be valid for 24 hours, so be the first to book. The offer will be available on our website starting from 12:00 a.m., and our teams at the Vallée du Tir agency and the phone sales department will assist you with your reservation starting from 7:30 a.m. Don't delay!
*Promotional offer exclusively available on Thursday, June 22nd, 2023. Round-trip fare per adult – minimum 1 night, maximum 21 days – immediate payment – non-refundable – non-changeable – not combinable with any other fare – subject to availability during the specified period – Amount inclusive of all taxes, excluding service fees – Excluding school holidays.
REDISCOVER OUVÉA!
Take advantage of this offer to rediscover Ouvéa and its treasures. Among them are the cliffs of Lékine, the turtle hole, and the Mouli point. Surrender yourself to Ouvéa, the closest island to paradise.
You will be amazed by its long white sandy beaches and undoubtedly appreciate the hospitality of its inhabitants.