Travelling off peak : the best way to enjoy your trip !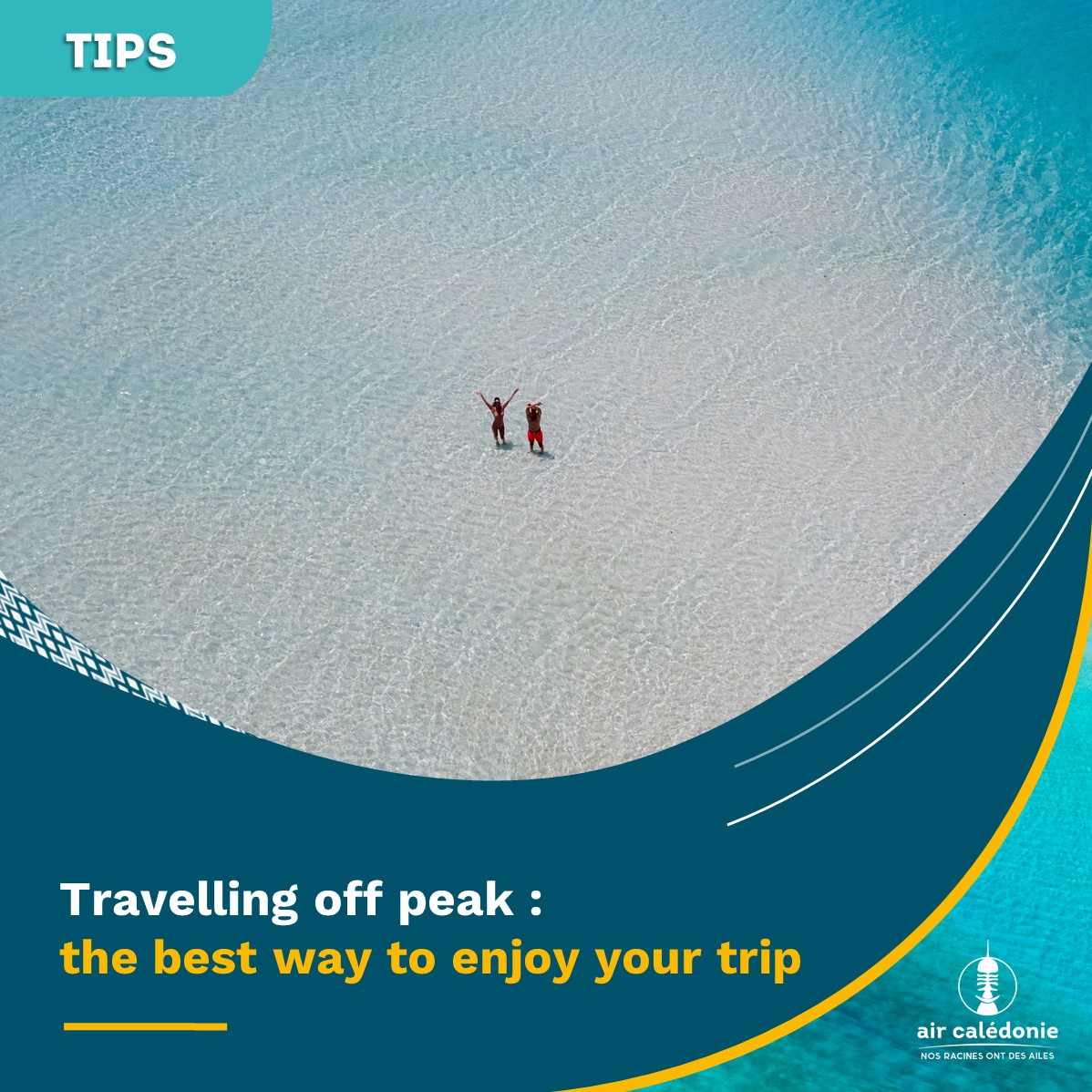 15 March 2023
The beautiful summer vacation has given way to the calm of the back-to-school period. And while some have decided to wait for the next vacation to plan their next trip, for others, traveling during off-peak periods can be a very advantageous alternative.
Make great savings
The main reason why you should choose to travel during off-peak periods is to be able to benefit from the best rates. Indeed, during periods of high traffic, demand is high. Consequently, the best rates are highly sought after and availability quickly disappears. By choosing to travel during off-peak periods, you can take advantage of our best rates on air tickets and benefit from more availability on the dates you have selected. You can, for example, take advantage of the Super Loisir or Loisir fare to travel at a reduced price. Additionally, you can also take advantage of better deals and promotions for accommodation and tourist activities. If you want an all-inclusive stay, contact our approved agencies for the organization of your next vacation. Our partner travel agencies will offer you their best deals including flights and accommodation.
More serenity at the destination
Traveling during off-peak periods can also offer the advantage of visiting our destinations while enjoying more tranquility because they are less crowded than during peak periods. You will appreciate visiting the must-see places of our destinations in peace, especially those popular with vacationers like the "marmites" of Cap des Pins in Lifou or the natural pool on the Isle of Pines. Far from the frenzy of vacations or long weekends, this will also be an opportunity to discover your destination in a more authentic way and to mingle more with the local culture.
Favorable weather conditions
Finally, traveling during off-peak periods can also offer the advantage of enjoying more favorable weather conditions. Avoid the heat of December and January and choose instead to travel during the cool season, which will be just as pleasant. The months of May and June seem to be the most favorable periods for travel if you want to travel during off-peak periods: the cyclone season will have ended and the temperatures are still very mild before the start of the cool season.
Traveling during off-peak periods can offer you many advantages. If you are flexible on your travel dates, we strongly encourage you to consider this option for your next trip!