Weather conditions: flight schedule changes on 5/04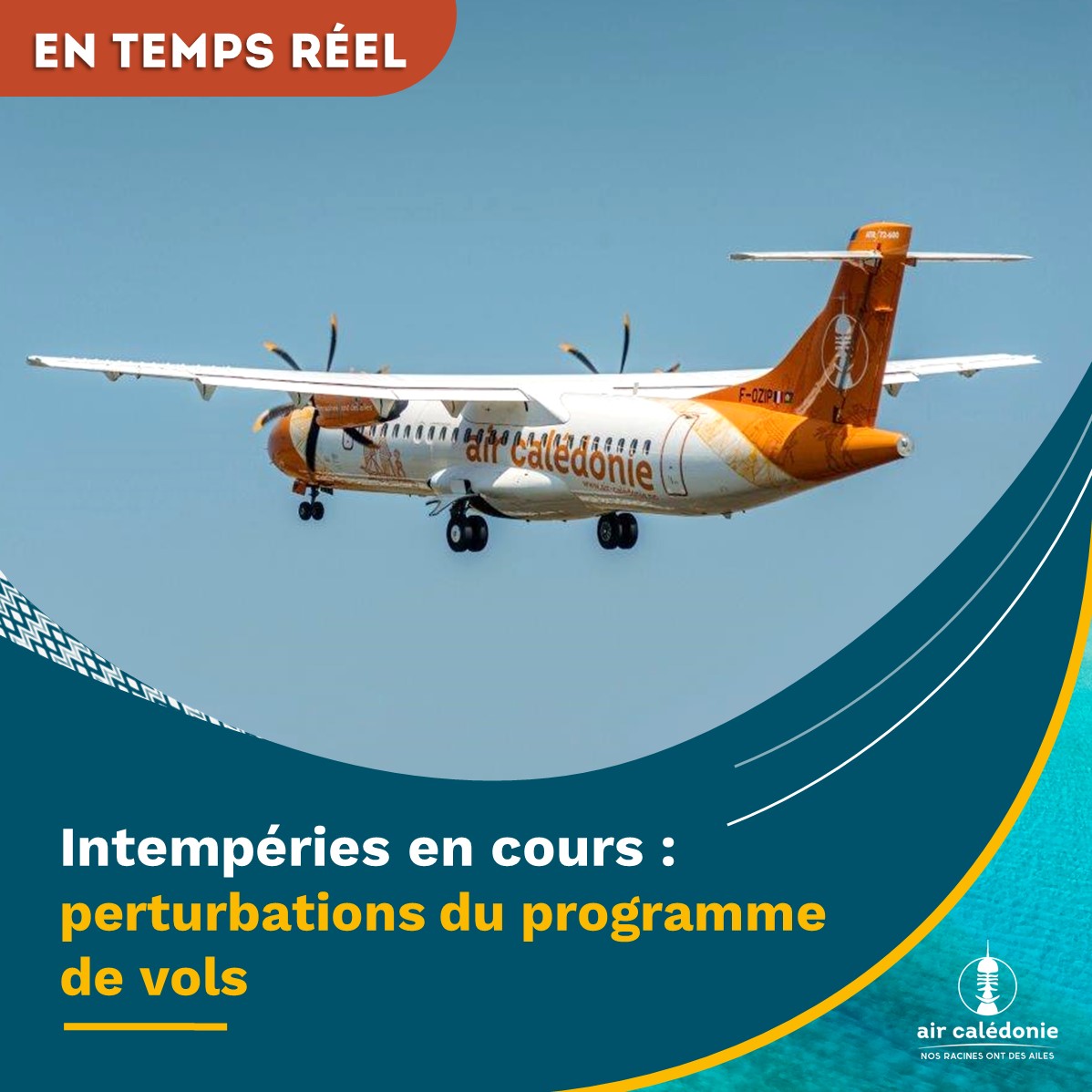 5 April 2023
Due to severe weather conditions, the airline is informing its passengers of modifications to the flight schedule for the rest of the day. At this stage, our teams are working hard to ensure as many flights as possible, but delays and potential cancellations are to be expected.
Air Calédonie invites its customers to stay informed of the situation's developments and any potential impact on flight operations.
Please stay alert and stay connected!