Happy Thursday : boarding to Maré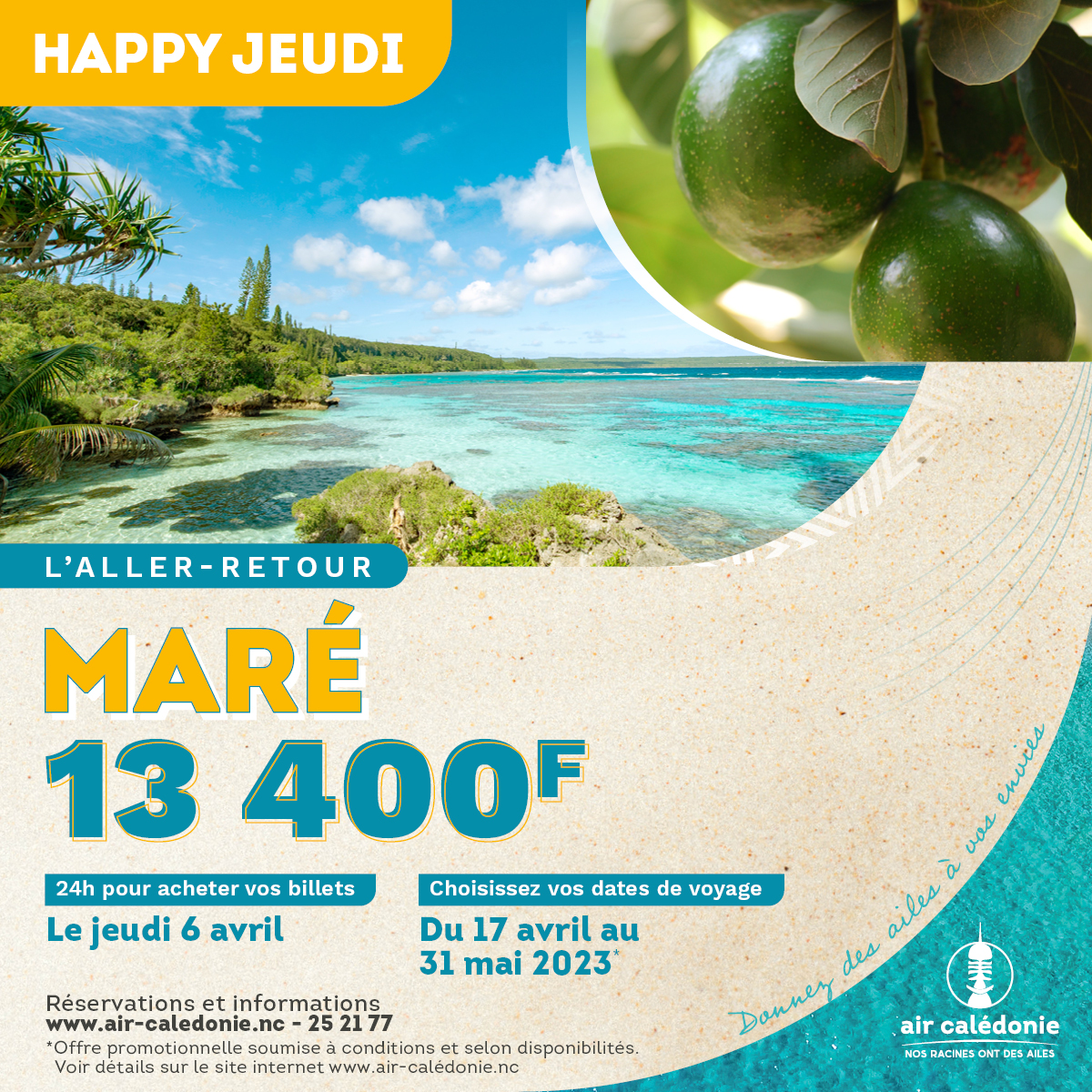 5 April 2023
On this first Thursday of April, Maré is in the spotlight for Happy Thursday!
On Thursday, April 6, book your discounted tickets and fly to Maré!
Take advantage of April's Happy Thursday and discover Maré! You won't have a better opportunity to visit the wildest of the Loyalty Islands. Book your tickets on April 6 and travel between April 17 and May 31, 2023. For the occasion, the company is offering an unbeatable fare: 13,400F* round trip. Don't wait! The offer will only be valid for 24 hours and the best dates will be taken by storm in the first hours after the offer is published.
*Promotional offer sold exclusively on Thursday, April 6, 2023. Round trip fare per adult – 1 night minimum, 21-day maximum – Immediate payment – Non-refundable – Non-modifiable – Non-combinable with another fare – Subject to availability during the indicated period – Including taxes but excluding service fees.
Listen to Maré, the island that speaks to your heart.
Thanks to this Happy Thursday, embark on a journey to Maré. This island retains its reputation as the wildest and most secret of the three Loyalty Islands. However, Maré is full of treasures to discover. You will undoubtedly appreciate the authenticity of this island and grasp the deep connection the Maréans have with nature. You will make amazing discoveries and appreciate the richness of the Nengone country's landscapes. Among the must-sees are the Shabadran Bay, which can be explored on foot, the Warrior's Leap, the Bone Hole, or the Natural Aquarium where you can observe the island's rich marine fauna.
What are you waiting for?