A great success for the Raid Air Calédonie on the Isle of Pines.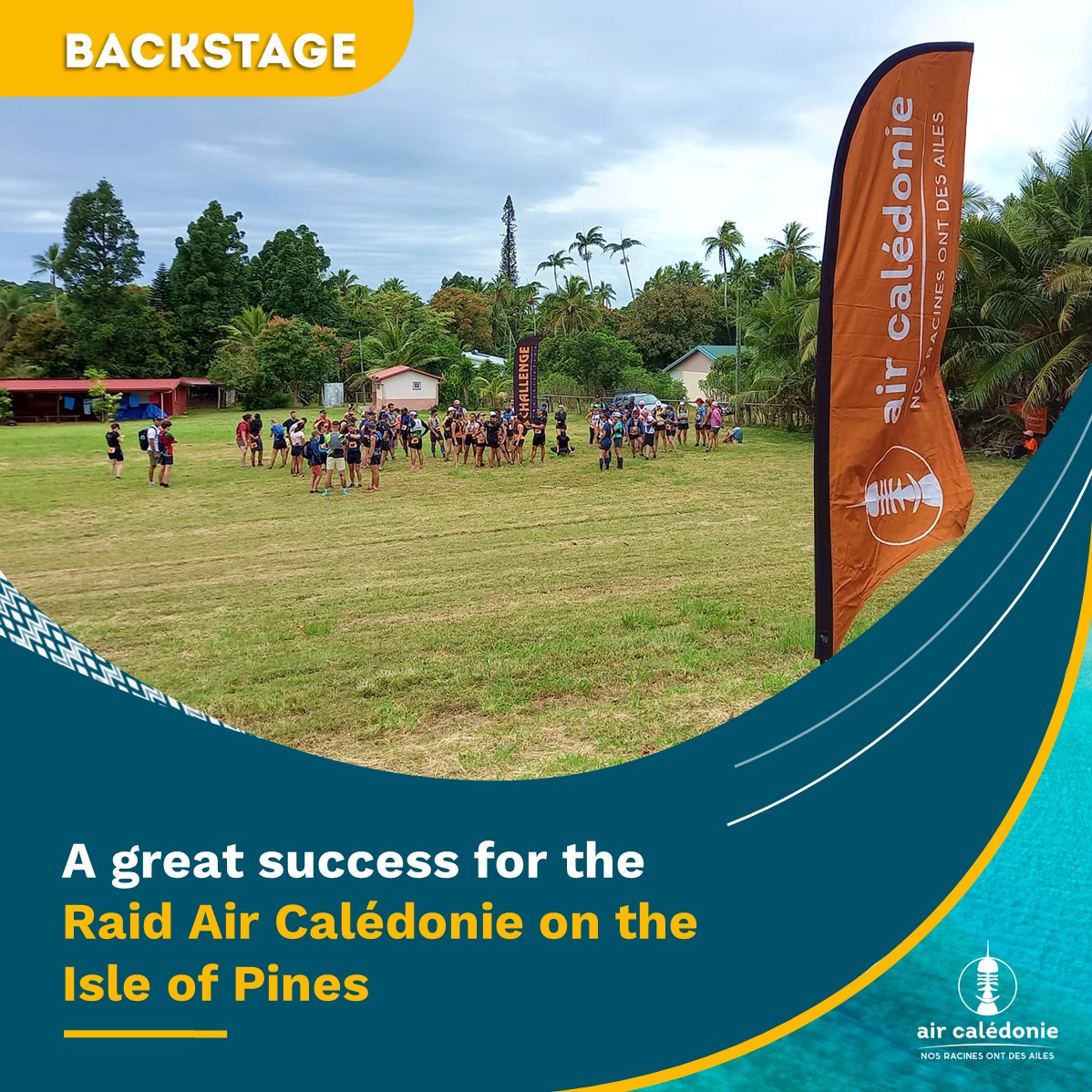 17 October 2023
On Saturday, October 14, the 2023 edition of the Raid Air Calédonie on the Isle of Pines took place. The runners gathered at the starting line in Vao to cover the 16.5km race, crossing the Kunié lands and finishing the course in the magnificent bay of Kanuméra. To top it off, the sun was shining!
Impressive performances from both men and women.
For this 27th edition, more than 80 participants conquered the fifteen kilometers of the course. In the men's category, Antoine Bargain secured the top spot on the podium, crossing the finish line in 1:05:18, ahead of Dumitru Santa (1:06:57) and Ronan Pain (1:08:14).
On the women's side, Marietta Baty claimed the first place in 1:26:03. Maeva Kerouredan came in second with a time of 1:28:27. The podium was completed by Alizée Le Bris, who finished the race in 1:32:11.
Congratulations to all the participants!
Air Calédonie is proud to have been a part of the success of this great event, organized by its partner, Challenge Organisation. This wonderful day concluded with a friendly meal and the awarding of prizes to the winners in the Ouatchia tribe.
The winners each received a prize courtesy of the company. And if the winners were well-rewarded, all the runners were able to leave the Isle of Pines with a small gift in the colors of Air Calédonie to congratulate them for their participation.
Congratulations to all the participants, and see you next year!