Unfavourable weather conditions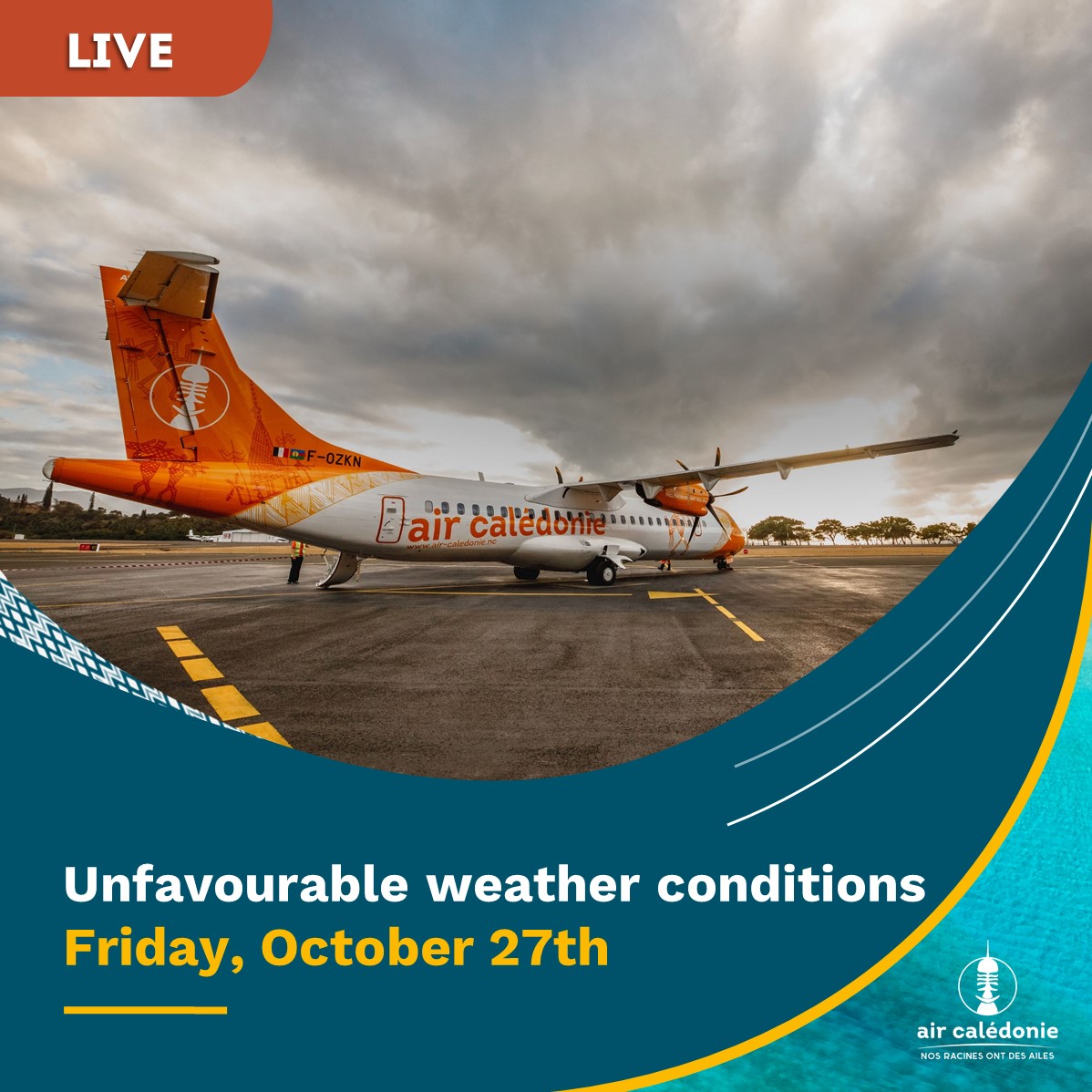 26 October 2023
Given the Lola weather phenomenon currently underway throughout the territory, heavy rains and strong winds are expected until mid-day tomorrow, Friday, October 27.
In order to guarantee the safety of passengers and their crews, the company is forced to cancel all flights scheduled this afternoon.
Depending on the evolution of the phenomenon of changes in the flight schedule of tomorrow are also to be expected (cancellations and/ or delays).
The company thanks its customers for their understanding.