Air Calédonie and Le Mouv' NC are now partners!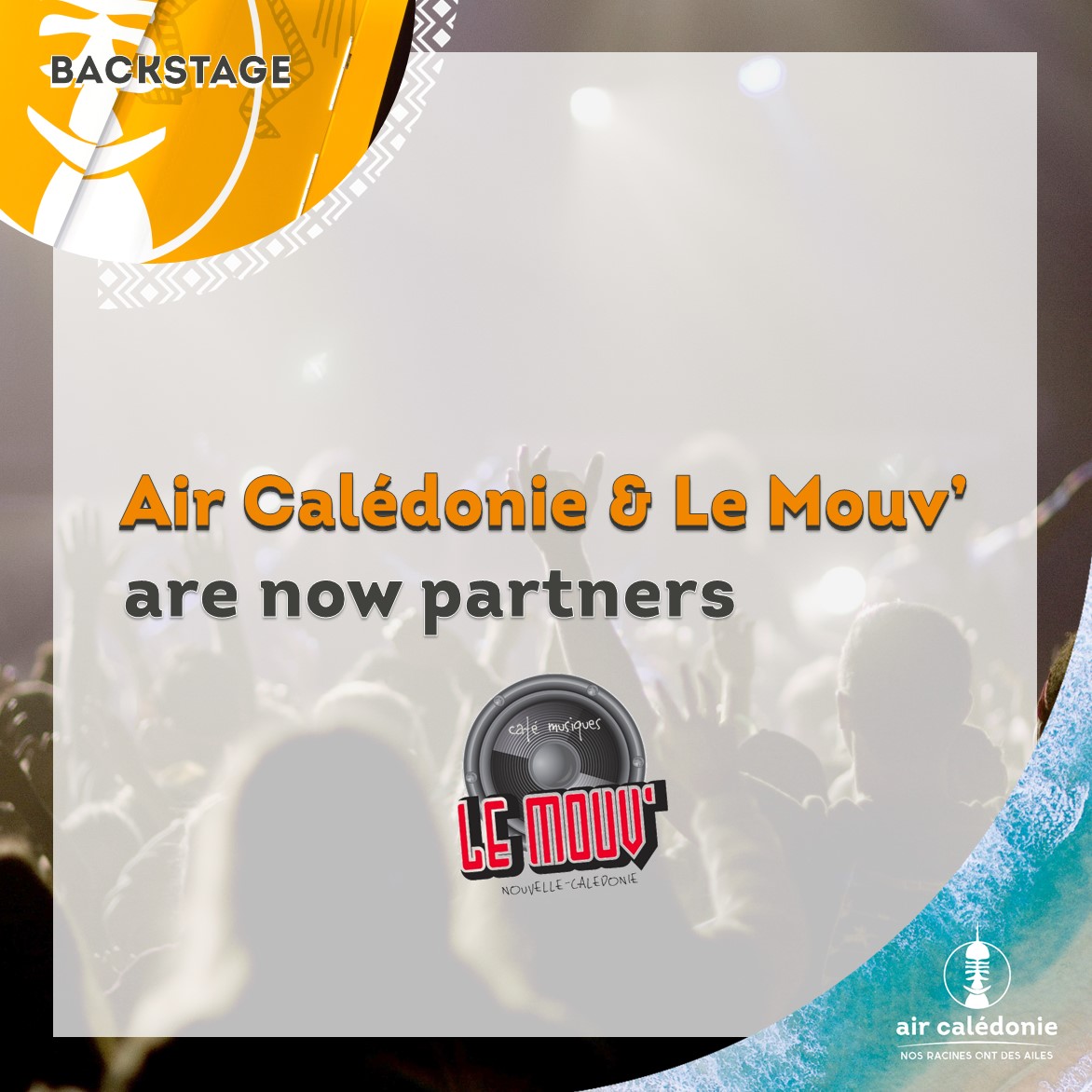 12 October 2022
Already associated with several local initiatives in the sports field, the company wanted to contribute to the cultural development of the territory. It is now done! Air Calédonie is proud to announce the conclusion of a partnership with Le Mouv' NC.
Le Mouv', a key player in the country's cultural development
An association nestled in the heart of the Rivière Salée district, Le Mouv' also offers users a 400-seat concert hall, classrooms and a fully equipped recording studio. The objective of the association is to promote social cohesion and dialogue among New Caledonians, in particular through a wide variety of programming. About twenty concerts are organized each year: Kanéka, Reggae, Soulfunk, Rock & Folk rub shoulders and sometimes mix to offer a nice bouquet of diverse and varied musical scents in the image of New Caledonian society.
Promoting culture to New Caledonians
Air Calédonie is happy to be able to contribute to promoting culture to the New Caledonian public. Facilitating the movement of artists during events, promoting cultural events via its communication media and allowing access to these events are all means implemented by the company to participate in this project.
To find out about the program of events organized by the Mouv', go to our partner's Facebook page or website!
And to attend the first edition of the Kaneka Legend festival to be held on November 12, 2022 at the South Arena in Païta, don't delay in booking your entrance tickets!