Flight cancellations – Maré, Isle of Pines, Lifou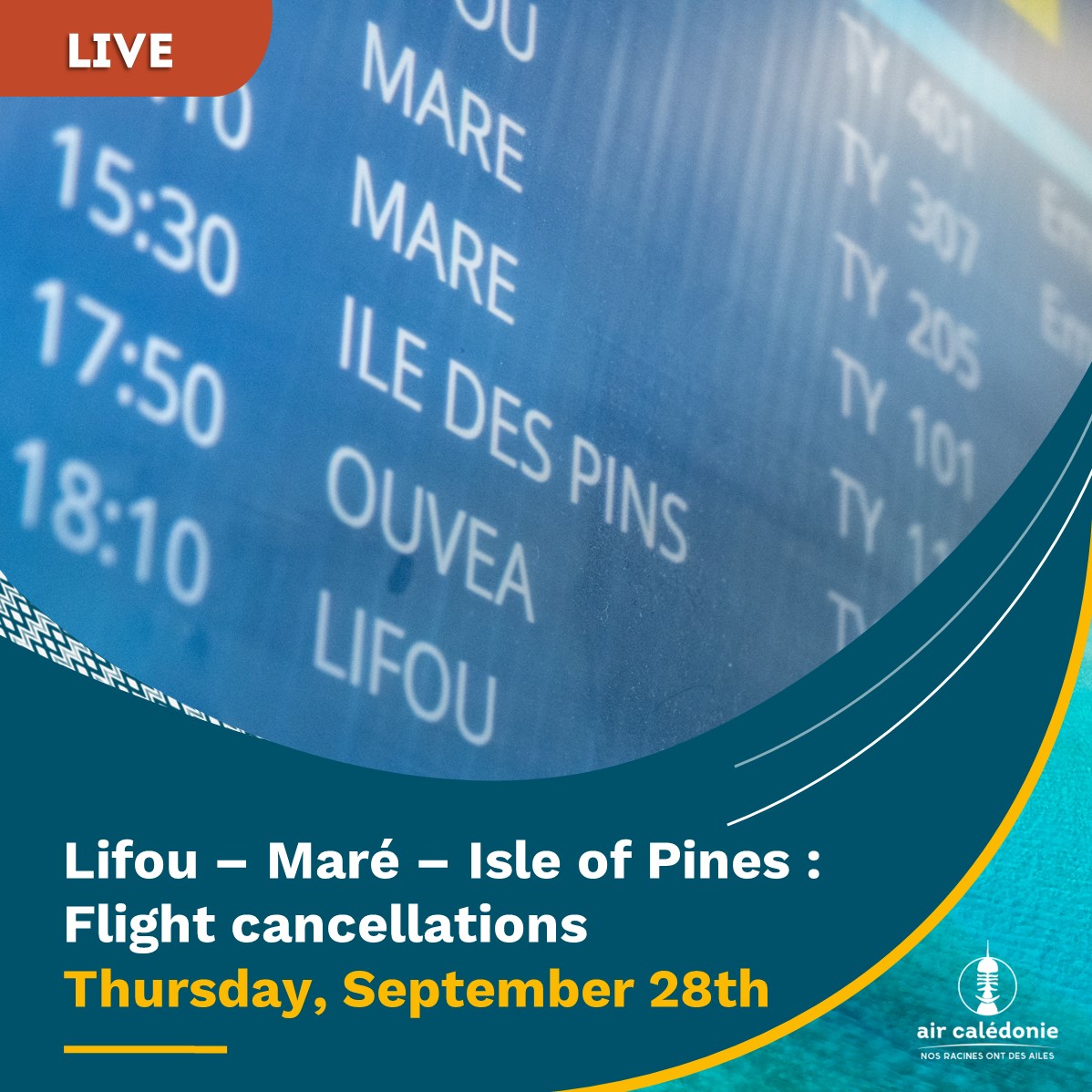 27 September 2023
Due to the maintain of disruptions in Lifou, Maré, and the Isle of Pines, the airline is forced to cancel all its flights to these three destinations on Thursday, September 28th.
Our agents stay at your disposal by phone (+687 252 177), in airports and agencies or by email (vente@air-caledonie.nc) if you whish to postpone your flight or ask for a refund.
The airline regrets this situation and thanks its passengers for their understanding.