Lifou – Possibility of blockage, November 21th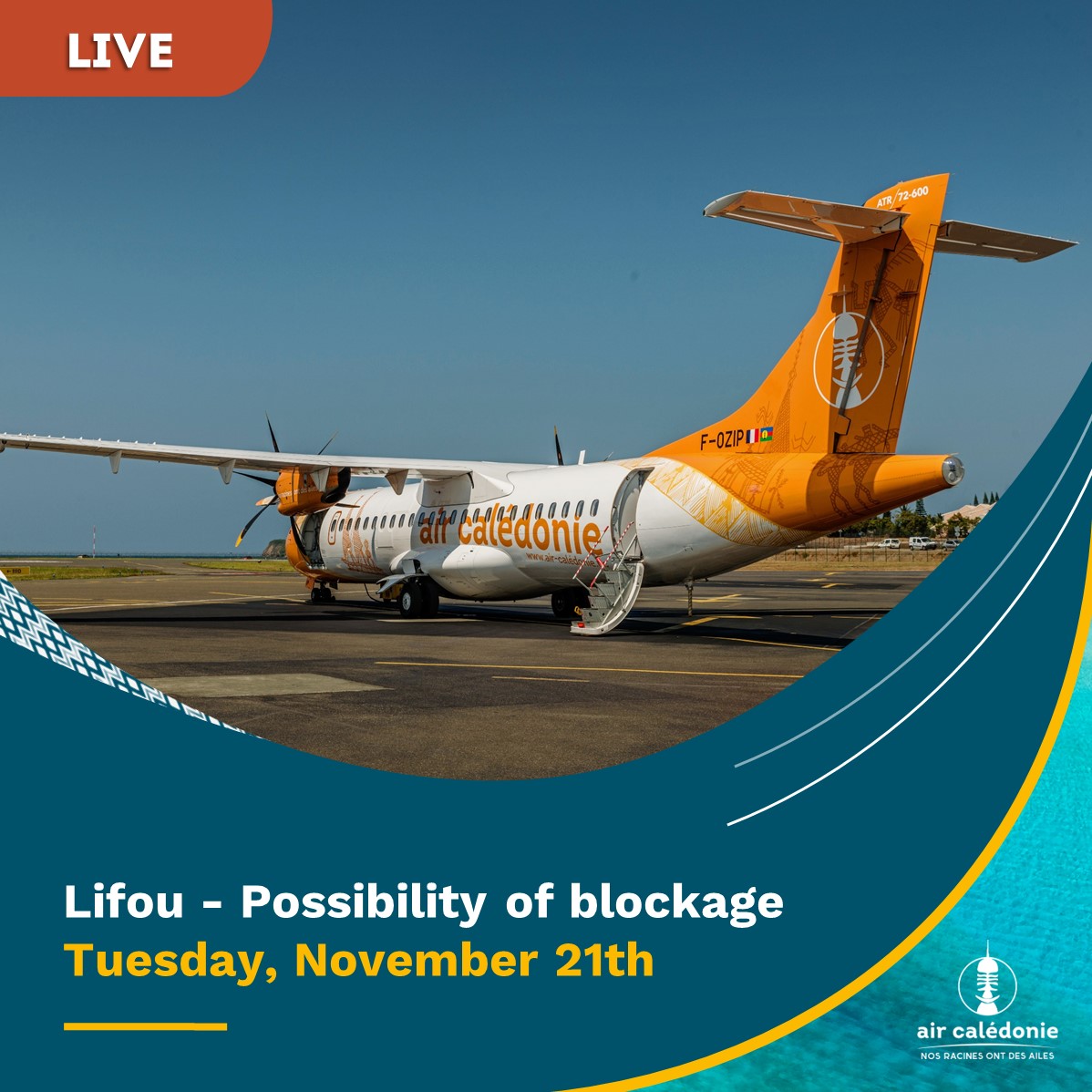 20 November 2023
The airline has been informed of possible blockages on Tuesday, November 21st, at Lifou Airport.
At this stage all flights are maintained (pending confirmation of the situation by the competent authorities) but customers are advised to make arrangements if flights must be cancelled.
In case of cancellations, facilities will be offered to allow affected passengers to reschedule their trip or obtain a refund. Procedures can be completed by phone at 25 21 77, by email at vente@air-caledonie.nc, or directly in sales agencies.
The airline regrets this situation beyond its control and thanks its customers for their understanding
.