Wé Agency Closure: Please Prioritize Online or Phone Reservations!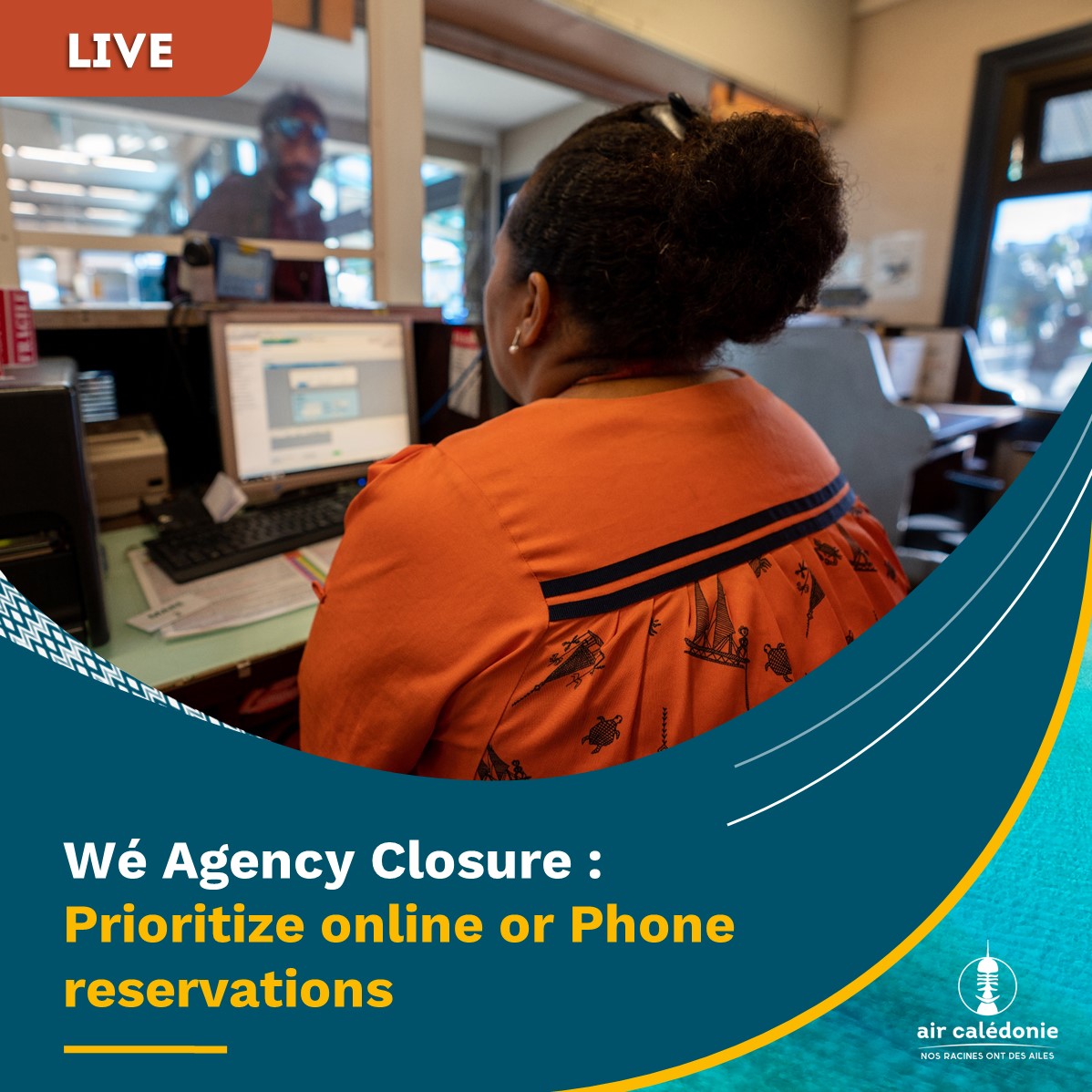 9 October 2023
Following the fire on Thursday, October 5th, the Air Calédonie agency in Wé (Lifou) is unfortunately no longer able to serve the public. The company is actively working to find a permanent solution to once again accommodate its clients from Lifou for all their travel needs, and this, under the best possible conditions.
While waiting for this, and to limit congestion at the Wanaham Airport ticket counter, the company encourages its clients to prioritize online reservations on the website https://www.air-caledonie.nc/ or to contact their agents by phone at 25.21.77. As a reminder, the phone sales service is available continuously from Monday to Friday from 7:30 AM to 6:00 PM, and on Saturdays from 7:30 AM to 4:30 PM.