Tourism Fair 2023: Enjoy it here and now!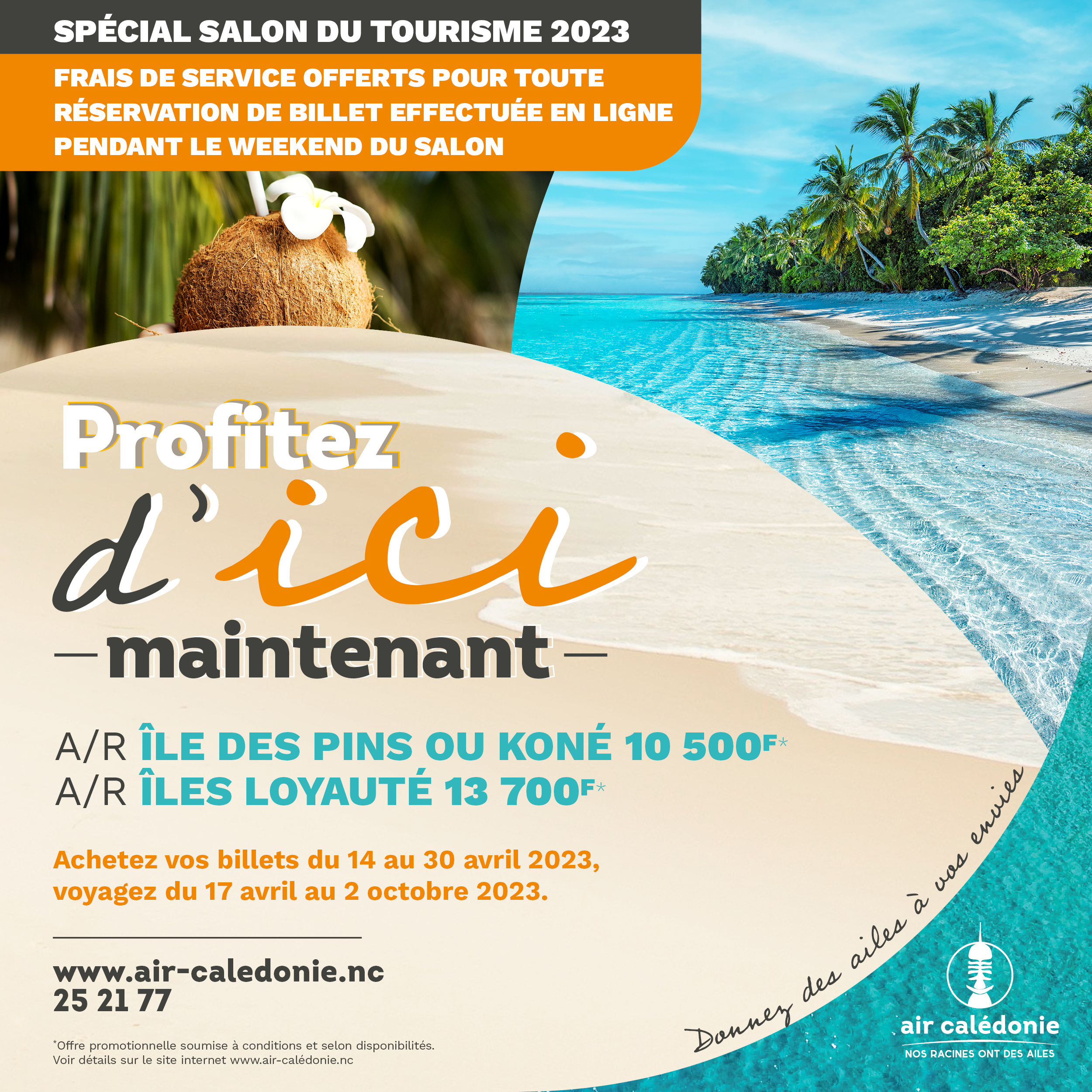 20 April 2023
The Tourism Fair 2023 will take place this Saturday, April 22nd. Meet us at Parc Brunelet to plan your next vacation!
HERE, THE LOCAL EXPERIENCE!
Set in a natural backdrop, this 2023 edition is dedicated to the local experience. Everything is brought together to offer you a beautiful day of discoveries in the heart of Noumea: a mountain of activities to discover, local products to savor, numerous prizes to be won, and entertainment throughout the day… Nearly a hundred exhibitors are waiting for you to offer many great deals. Visit us at booth #12 to book your next trip!
More information about the Tourism Fair
TAKE ADVANTAGE OF OUR SPECIAL OFFER FOR THE TOURISM FAIR
For the occasion, Air Calédonie is spoiling you. In addition to the ongoing promotion, the airline is waiving the service fees for any online reservation made during the weekend of May 22nd and 23rd. A change of scenery is within reach, so grab your smartphones!
Book your tickets before April 30th to travel between April 17th and October 2nd, 2023:
10,500F* round trip to Isle of Pines or Koné
13,700F* round trip to Loyalty Islands
*Promotional offer subject to conditions and availability – see details here