Flight Schedule Changes on April 19th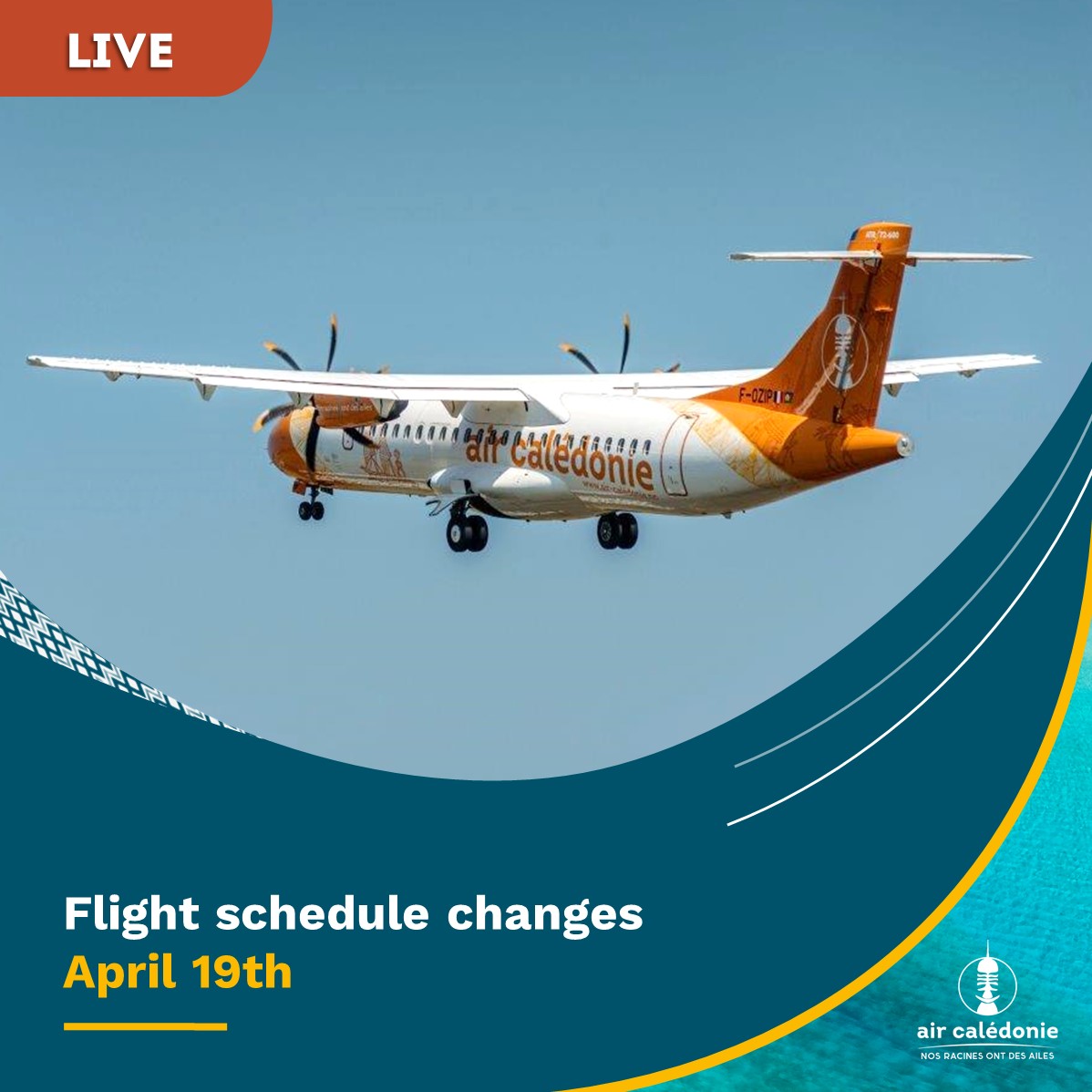 19 April 2023
For operational reasons, the company is forced to modify its flight schedule for the day. As a result, delays are expected, and the following flights are canceled:
TY117 to Maré, scheduled departure at 5:00 PM;
TY118 from Maré to Nouméa, scheduled departure at 6:10 PM;
TY215 to Lifou, scheduled departure at 6:00 PM;
TY216 from Lifou to Nouméa, scheduled departure at 7:10 PM.
The company is doing everything possible to readjust its schedule for tomorrow in order to rebook affected passengers. However, modifications to the initial flight schedule for Thursday, April 20th are expected.
Affected passengers will be notified by SMS and/or email using the contact information provided at the time of booking.
The company thanks its customers for their understanding.