A BEAUTIFUL SUCCESS FOR THE FIRST EDITION OF THE TRAIL AIR CALÉDONIE D'OUVÉA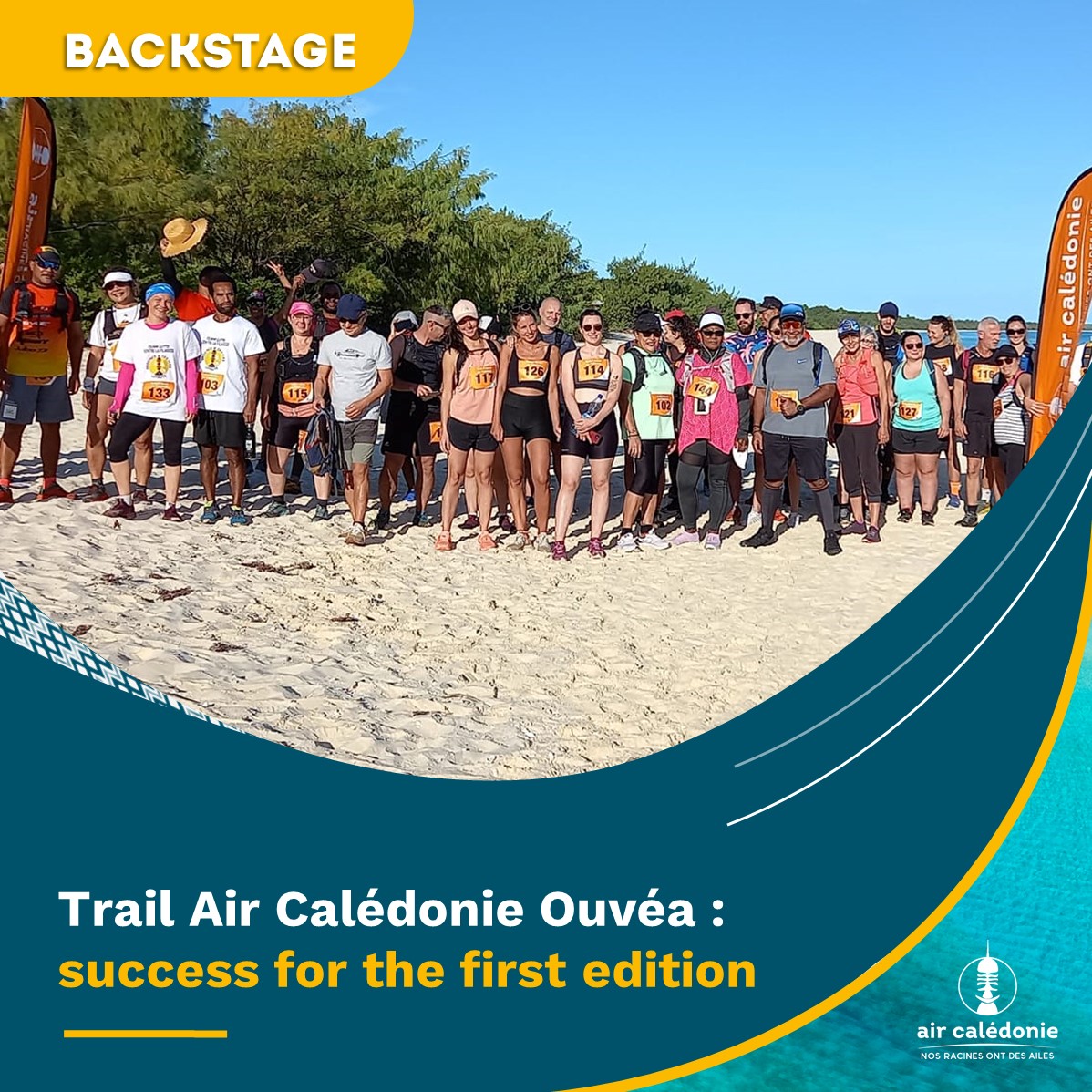 26 June 2023
This weekend, the very first edition of the Trail Air Calédonie d'Ouvéa was organized. Orchestrated by our partner Challenge Organisation, this great premiere attracted nearly a hundred participants.
Impressive performances in both races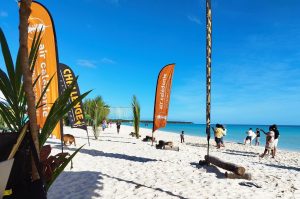 The runners were able to compete in two race formats: the Mini Raid, covering nearly 10 km, starting from the bridge and finishing at the Mouli tribe. Guillaume Cases finished in first place, followed by Romain Rotondi and Simon Thiry in 50'12".
The most experienced athletes started at 6:30 am and competed in the Grand Raid, a 20 km race. In this format, Eric Concé, who had already won the Raid Air Calédonie of the Isle of Pines last year, took first place. Benjamin Dockes finished in second place just over a minute later. The podium was completed by Sébastien Fernandes.
In addition to these two races, a family course was also offered so that both young and old could participate in this wonderful sporting event.
Congratulations to all participants!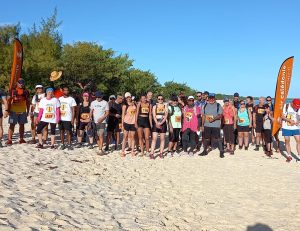 Held in parallel with the Lagoon Festival, the participants were also invited to take part in this beautiful event. The athletes were able to learn more about Ouvéa and the island's activities, including tasting local cuisine, discovering tourist activities, and enjoying cultural performances.
Air Calédonie is proud to have been able to contribute to the success of this major event organized by its partner, Challenge Organisation. The day concluded with a friendly meal and the awarding of prizes to the winners, provided by the company.
All the runners were able to leave Ouvéa with a small gift bearing the colors of Air Calédonie to congratulate them on their participation.
Congratulations to all the adventurers!