Air Calédonie and Air Tahiti share their technical expertise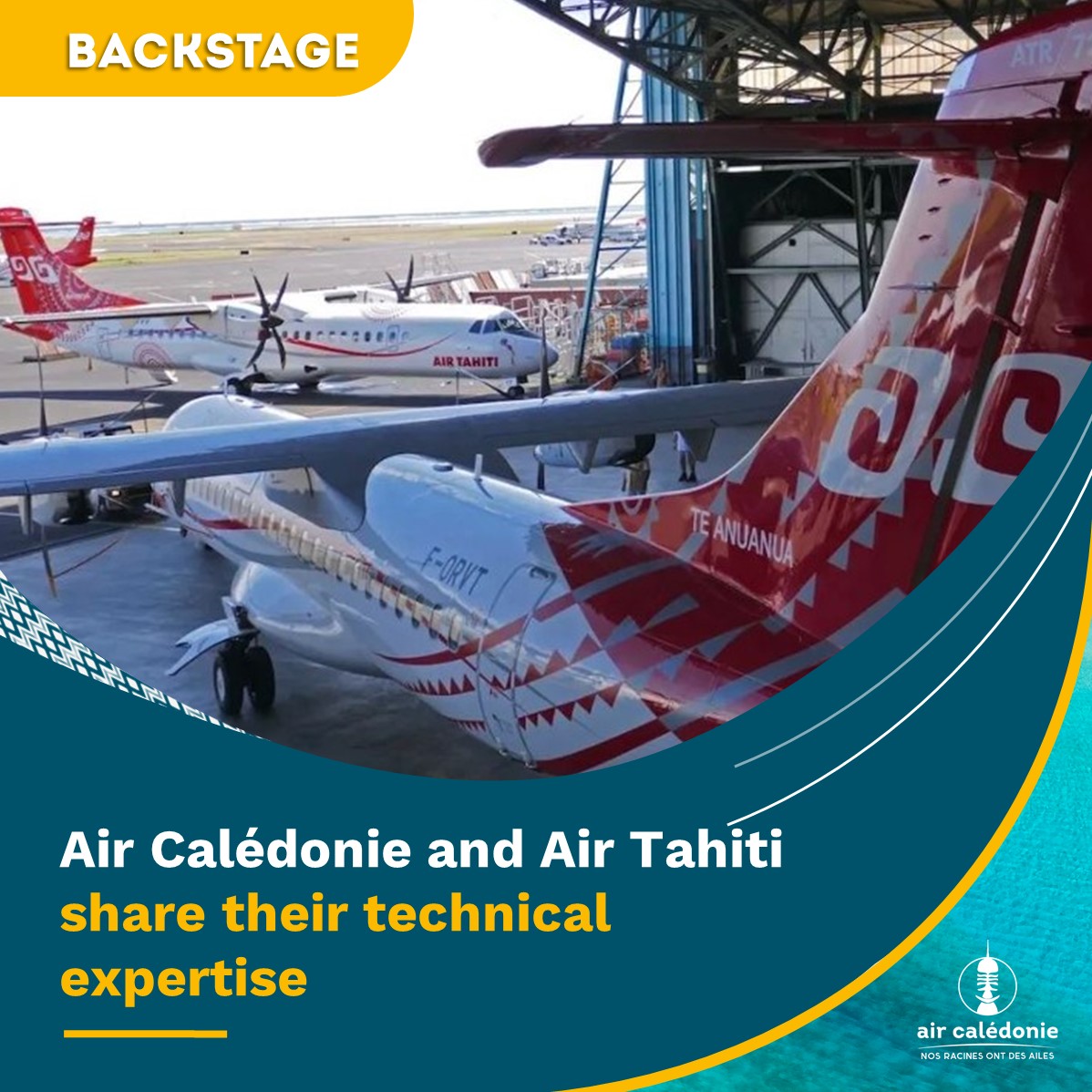 27 March 2023
As part of our historic partnership with Air Tahiti, a team from the technical management of Air Calédonie has been working in their maintenance workshops since the beginning of the month, and a Tahitian technician has come to provide us with specific expertise on corrosion points.
Detached teams
Anthony and Jordan, two of our technicians, have been on a mission since the beginning of March, supporting the maintenance visits of the Tahitian airline's fleet, particularly on the ATR 72-600 and 42-500, which are well known to our teams. Integrated into Air Tahiti's technical management, they are participating in various annual maintenance operations necessary to ensure flight safety.
Simon arrived from French Polynesia in mid-March and is contributing his expertise to measure the level of corrosion encountered on our aircraft, enabling our teams to treat them effectively.
A great challenge for our teams
In addition to Air Calédonie's desire to position itself as a reference maintenance organization in the South Pacific region, approved by the European Aviation Safety Agency (EASA), this detachment to Tahiti is also an opportunity for our technicians to discover another maintenance organization in an environment similar to that of Air Calédonie. This immersion at Air Tahiti is all the more enriching because these maintenance operations are carried out on older aircraft than those in our fleet, sometimes requiring more in-depth operations.
A strong collaboration between the two companies
For several years, the two companies have collaborated on various areas and shared their expertise. In 2022, for example, an Air Calédonie revenue management collaborator had participated in the overhaul of Air Tahiti's commercial grid by reinforcing the team in Papeete for 4 weeks.
To be continued!