CANCELLATION OF FLIGHTS TO LIFOU AND ISLE OF PINES – TUESDAY, SEPTEMBER 19TH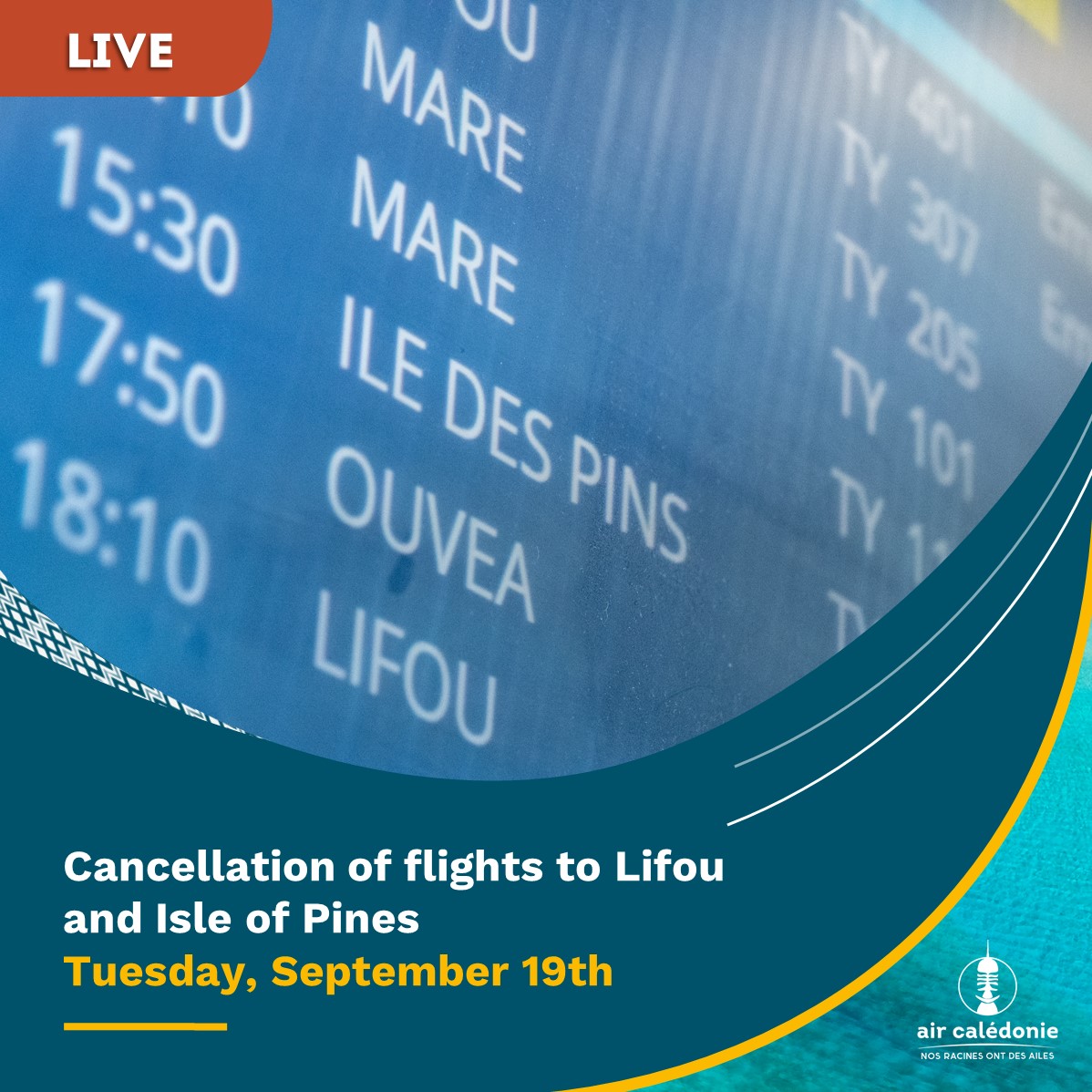 18 September 2023
Due to planned blockades at Lifou-Wanaham and Isle of Pines airports, the airline is forced to cancel all flights to these two destinations on Tuesday, September 19th.
Passengers affected by the cancellation of their flight(s), regardless of the fare class of the tickets purchased, can reschedule their tickets without penalty fees until December 31, 2023, if they are booked in the same fare category as originally reserved.
The airline regrets this situation, which is beyond its control, and thanks its passengers for their understanding.