Flash promo: Your round-trip tickets starting from 10,500F!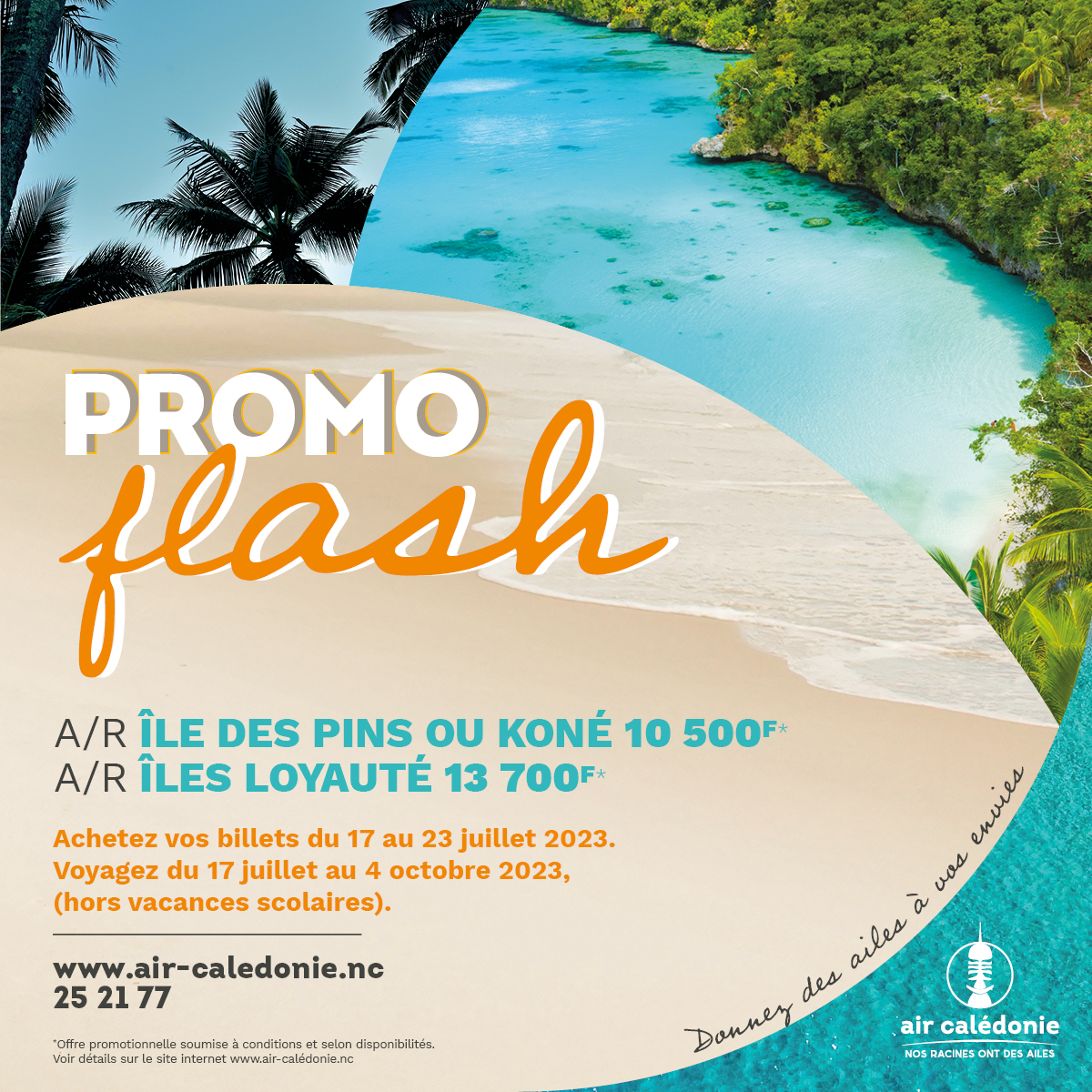 14 April 2023
Are you craving for an escape? Take advantage of our flash promotion that will allow you to rediscover our destinations at reduced prices.
YOUR ROUND-TRIP TICKETS STARTING FROM 10,500*F!
From July 17th to July 23rd, 2023, you can book your round-trip tickets starting from just 10,500F for Koné and the Isle of Pines, and starting from 13,700F for the Loyalty Islands. It's a golden opportunity to plan your next vacation, whether it's a romantic getaway, a family holiday, or a solo adventure.
The perfect opportunity to rediscover our destinations
Take advantage of this flash promotion to explore the capital of the North, Koné. You can admire breathtaking landscapes, majestic waterfalls, mysterious caves, and much more. You can also visit the Isle of Pines, the jewel of the Pacific, and indulge in relaxation moments on the beaches of Kuto or explore Kanuméra Bay. Make the most of this flash promotion to experience the authenticity of the Loyalty Islands and discover the hospitality of the locals and the pristine nature of their islands. In Nouméa, you'll appreciate the unique blend of urban charm and natural beauty that make it a city with an atypical ambiance.
Book your tickets now for Koné, Nouméa, the Isle of Pines, or the Loyalty Islands and get ready to have unforgettable experiences. Don't forget that seats are limited, so don't wait! We look forward to welcoming you on board our planes. Bon voyage!
*Promotional offer subject to conditions and availability – see details here