Isle of Pines – Resumption of flights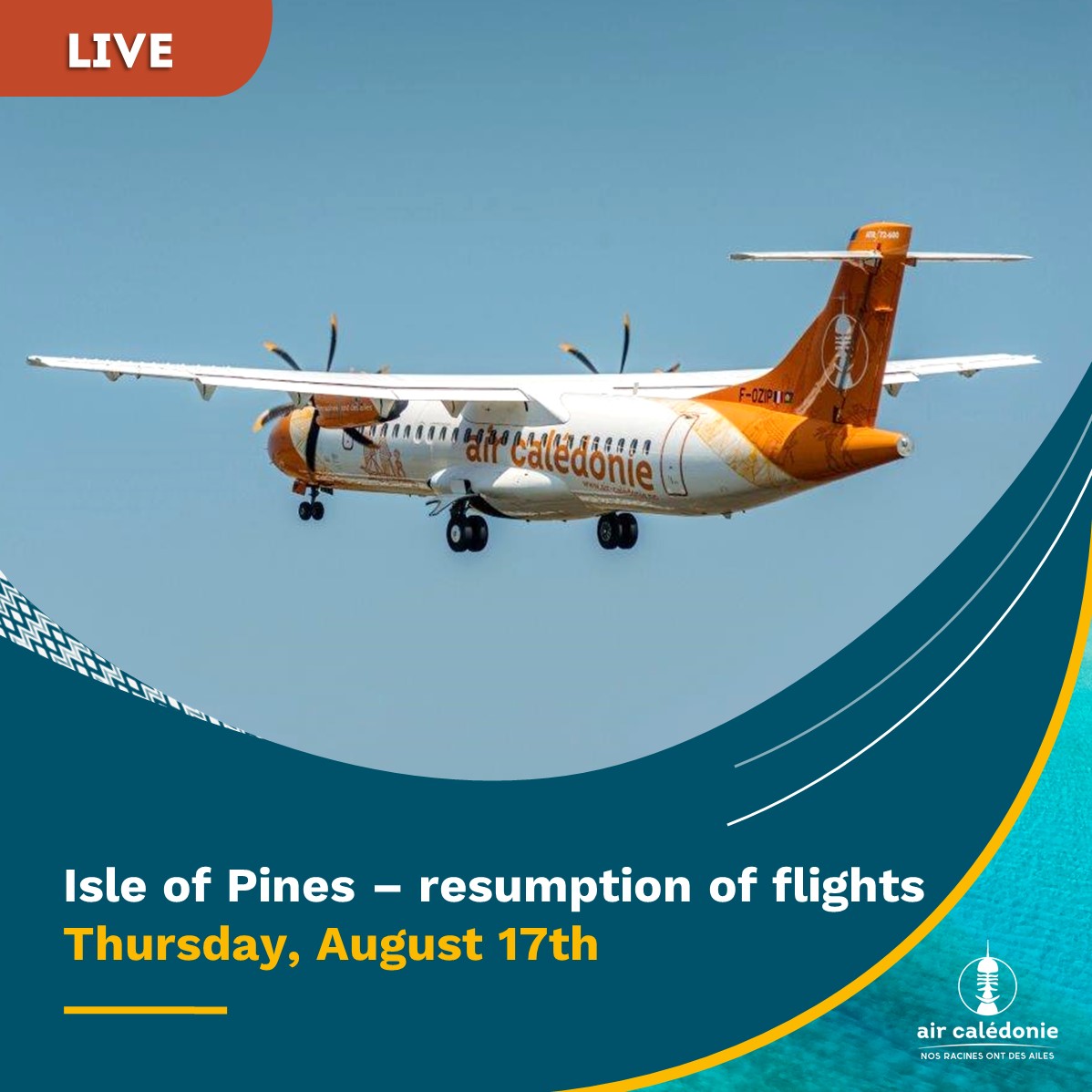 17 August 2023
With the airport of the Isle of Pines once again operational this morning, the company is making every effort to resume its regular flights.
Passengers who already have their confirmed reservations will be given priority for travel, and the available seats are now open for booking.
The company is delighted to be able to serve the Isle of Pines again and thanks its passengers for their understanding.