Situation on the Isle of Pines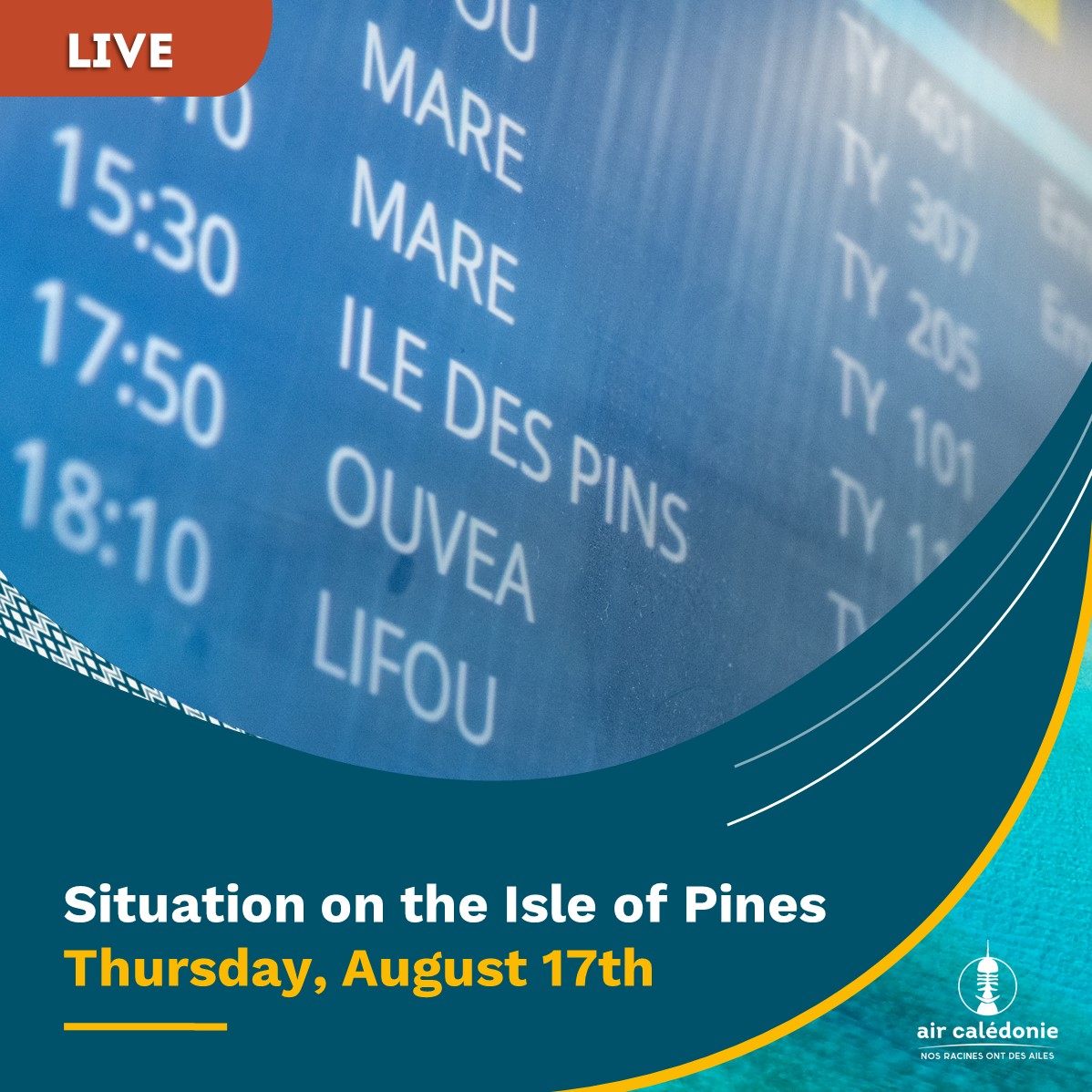 17 August 2023
The manager of the Isle of Pines airport has just notified the partial closure of the facility until August 20th inclusive. As a result, the company is obliged to cancel all its flights to this destination during this period.
All passengers affected by these cancellations are being informed directly and can request refunds or ticket rescheduling through our teams. More information available here.
The company regrets this situation beyond its control and thanks its customers for their kindness and understanding.