Trail Air Calédonie de Maré: a successful first edition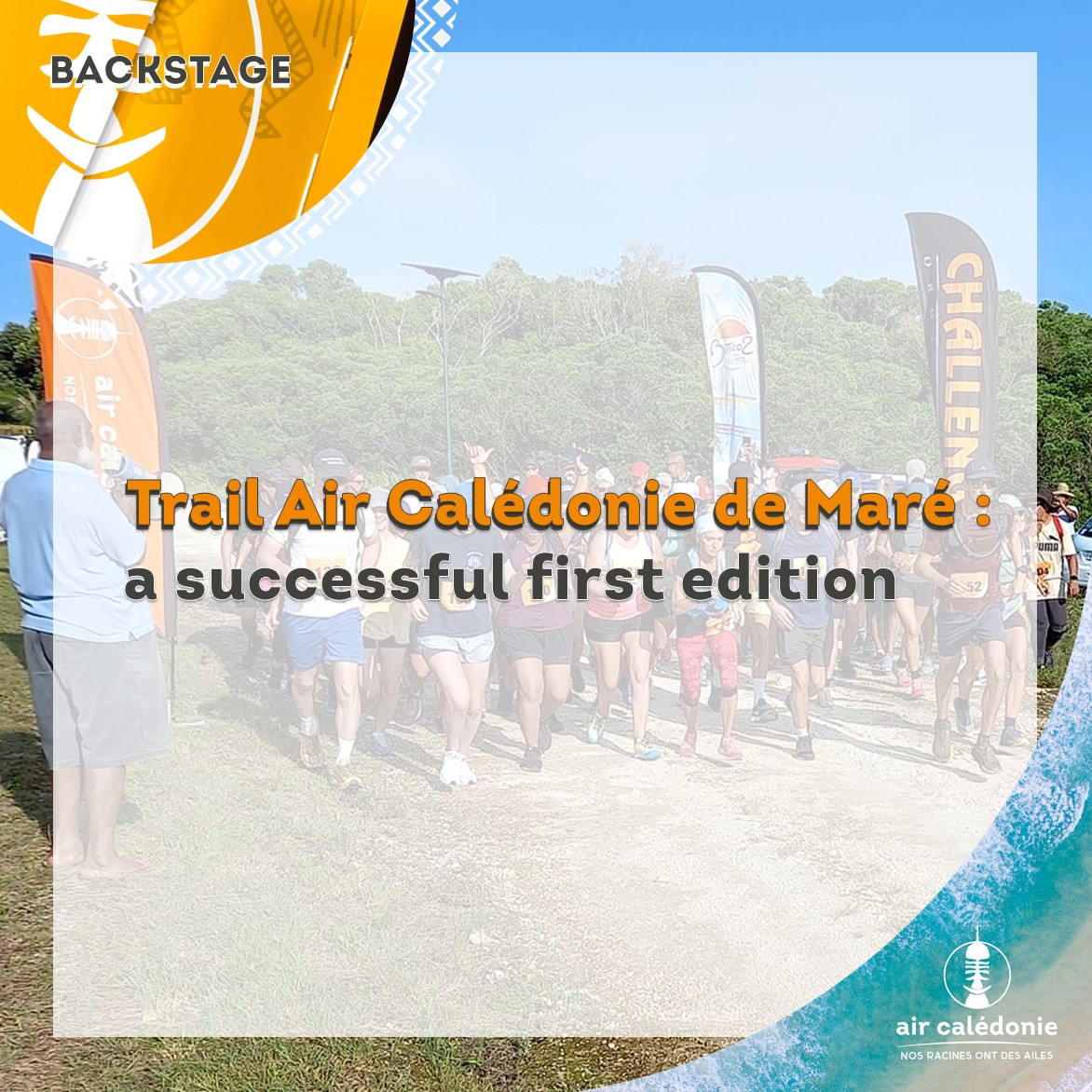 13 December 2022
For the first time, the Trail Air Calédonie de Maré took place at the tribe of Eni on December 10th. This race attracted more than a hundred who came to compete on this brand new course which allowed them to (re)discover the Nengone country.
Runners competed for victory on 3 different courses according to their level: the 19 km Grand Raid, the 8 km Mini Raid and the 3 km family course for young and old! A race in an idyllic setting with a departure from Yédjélé beach and an arrival at Eni beach. For the men, it was Eric Concé, who had already won first place in the Raid Air Calédonie de l'Ile des Pins, who won the 19km event in 1:29:05. Jeremy Marie and Brice Vannier complete the podium in second and third place. On the women's side, Angie Le Scoarnec arrives in first position after only in 2:03:29, ahead of Marion Jaumaux and Chloé Colamaria. Congratulations to our athletes !
An event under the sign of conviviality
In parallel with the Trail, participants could also go to the Littoral festival organized by the Eni tribe the same weekend. For this second edition, the runners who came to the site were able to discover the many seafood products of the tribe, take part in nautical outings, stroll around the market and enjoy the activities offered for the occasion. It was also at the Fête du Littoral that the Trail award ceremony took place. Air Calédonie is happy to have been able to contribute to the success of this first edition of the Trail de Maré, organized by its partner Challenge Organisation. To congratulate all the participants were able to leave with a lot of gifts in the colors of the company.
Congratulations to all participants and see you soon!