Weather alert – Gradual return to normal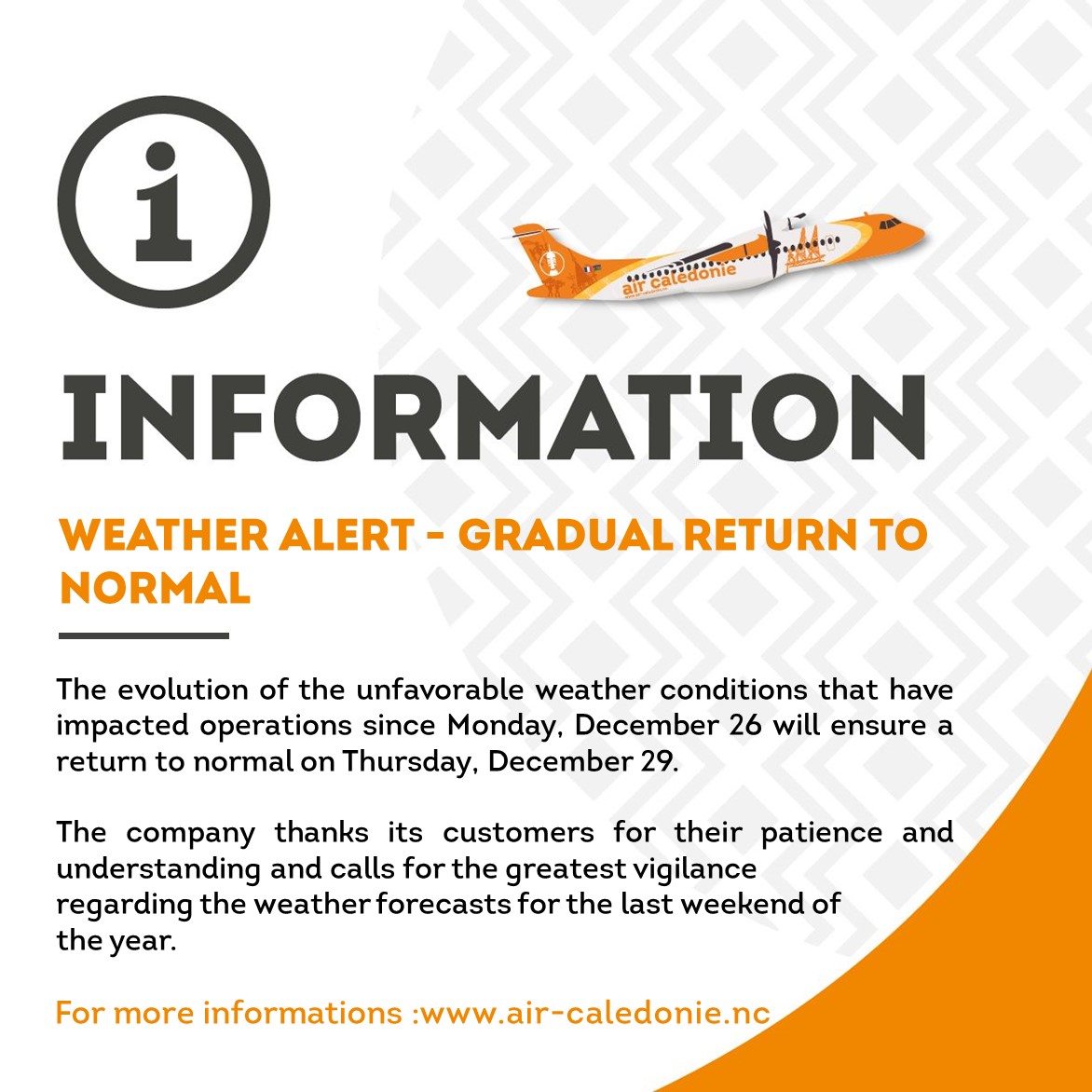 28 December 2022
The evolution of the unfavorable weather conditions that have impacted operations since Monday, December 26 will ensure a return to normal on Thursday, December 29.
Indeed, the teams have made every effort to offer passengers affected by flight cancellations transfers to the next available flights or solutions for postponing their trips. The rerouting of unloaded baggage at destination is also being finalized.
The company thanks its customers for their patience and understanding and calls for the greatest vigilance regarding the weather forecasts for the last weekend of the year.