New at the freight service: Equipment Rental Service!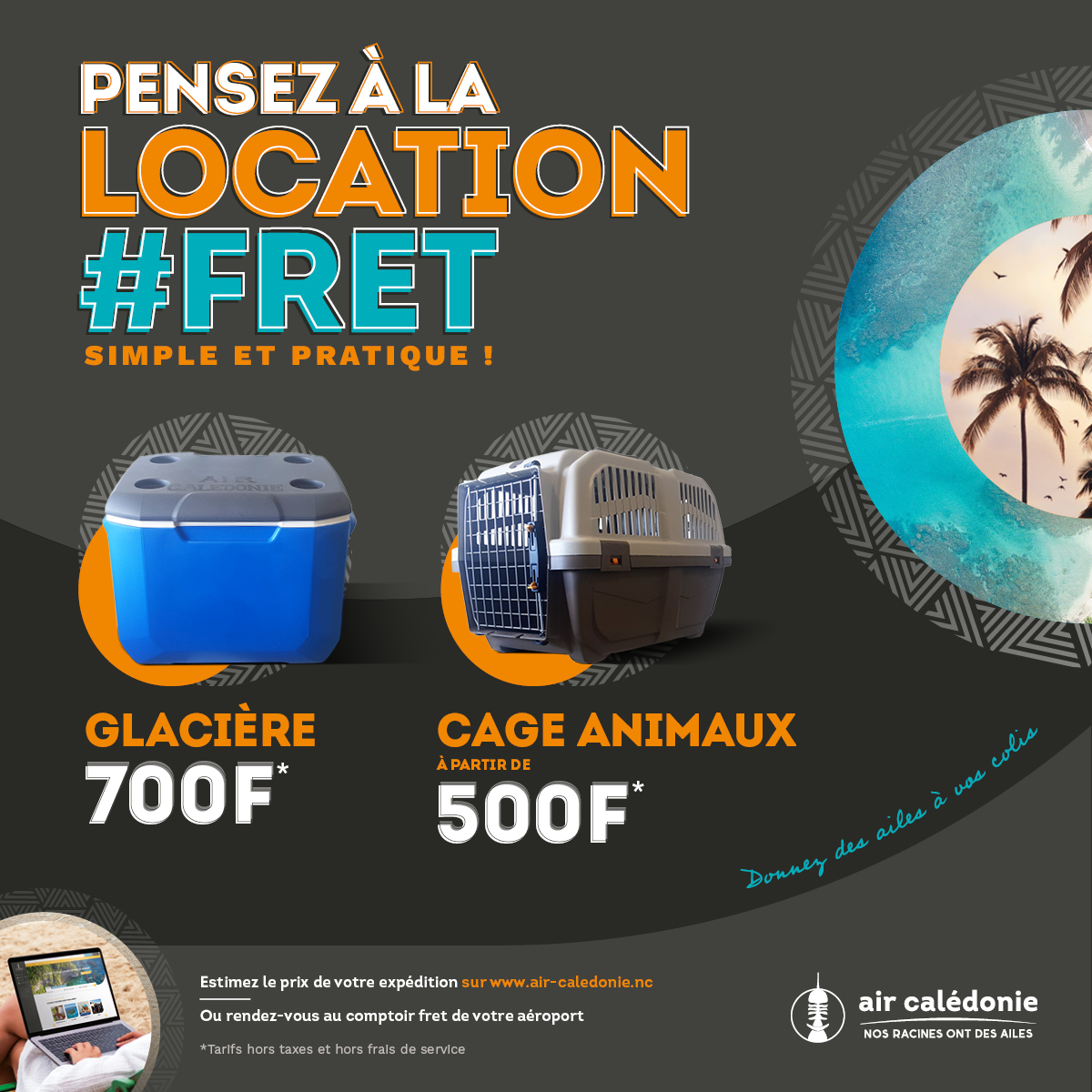 20 July 2023
Air Calédonie now offers equipment rental at the Magenta freight service!
Simple and convenient, this new service will make sending your goods much easier. Need to ship perishable products to the islands? Rent a cooler directly at the Magenta freight counter. The cooler rental includes protective packaging to ensure your merchandise is transported under the best conditions. For transporting your pets, the company also provides cages to ensure their safe travel.
In addition to the shipping cost and service fees, the cooler rental is priced at 700F. The rental fee for animal cages varies between 500F to 1500F, depending on the size of your pet.
If needed, we also offer "Dangerous Goods" labels and plastic bags to further protect your parcels, both available at a flat rate of 100F.
Need to estimate your shipment? Use our freight simulator!