Raid Air Calédonie de l'Ile des Pins: a success for the 2022 edition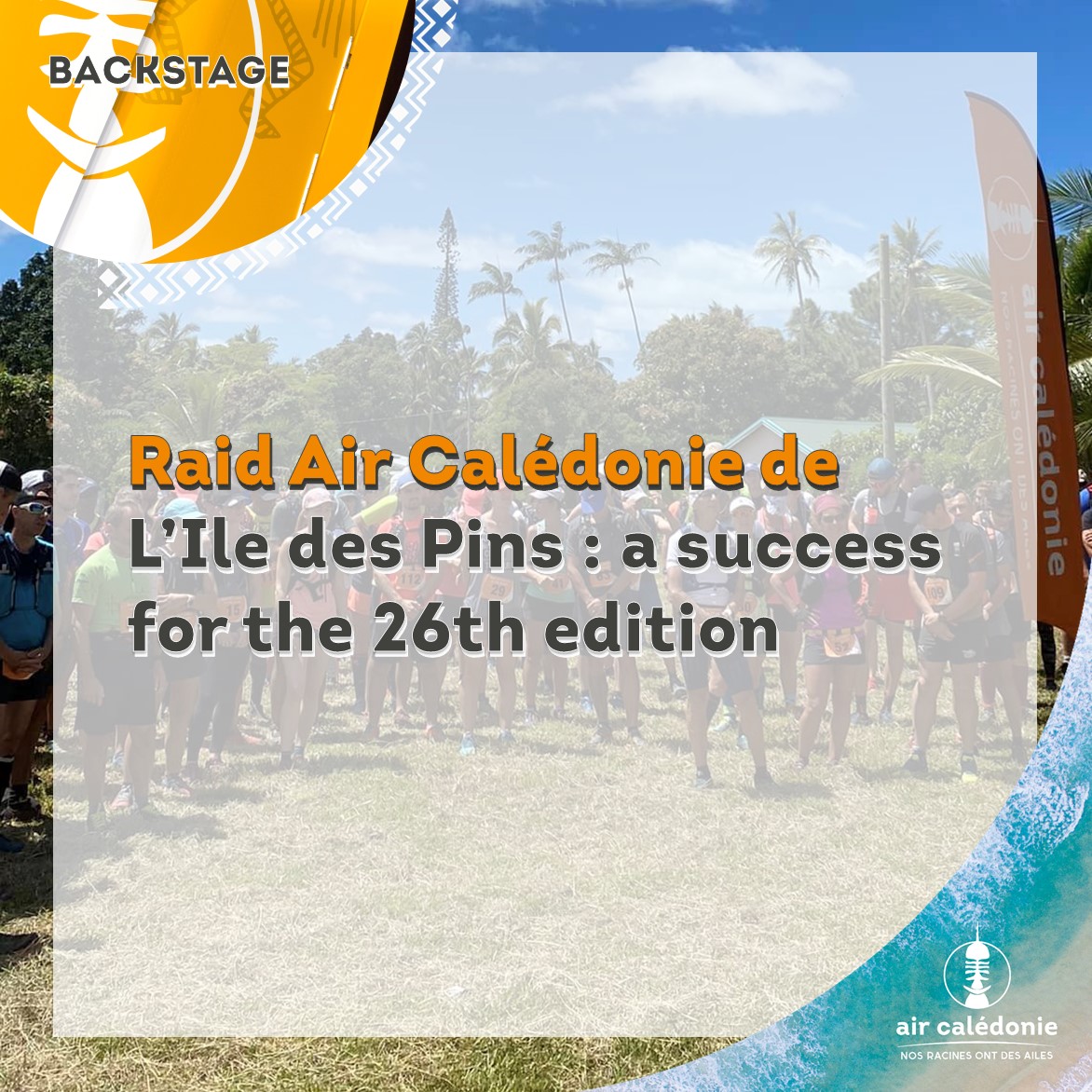 18 October 2022
On Saturday October 15, the 26th edition of the Raid Air Calédonie de l'Ile des Pins was held. The many runners came to the end of the 16.5km course crossing the kunié lands, starting from the church of Vao to finish the race in the bay of Kanuméra in the morning.
Great performances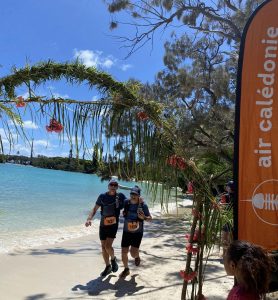 For this 2022 edition of the Raid, nearly 120 participants competed for victory in this major sporting event.
Eric Concé and Oswald Cochereau finally share first place on the men's podium, crossing the finish arch in the same stride after 1h13'69 of the race. A top 3 completed by Clémentin Vignau.
Among the women, Camille Gallais won first place in 1h38'47. Sonia Le Berre came second 5 minutes after the winner and Laure Lebleu completed the podium in 1h45'08.
Congratulations for all participants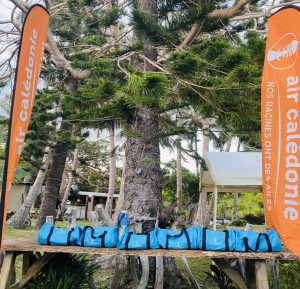 Air Calédonie is proud to have been able to participate in the success of this major event, organized by its partner Challenge Organisation.
This beautiful day ended with a convivial meal and the awarding of prizes for the winners.
The 6 winners (3 first male finishers and 3 first female finishers) were awarded a prize each offered by the company.
And if the winners were spoiled, all the runners were able to leave the Isle of Pines with a small gift in the colors of Air Calédonie to congratulate them on their participation.
Congratulations to all the runners and see you next year!