Happy Thursday January: fly to Lifou!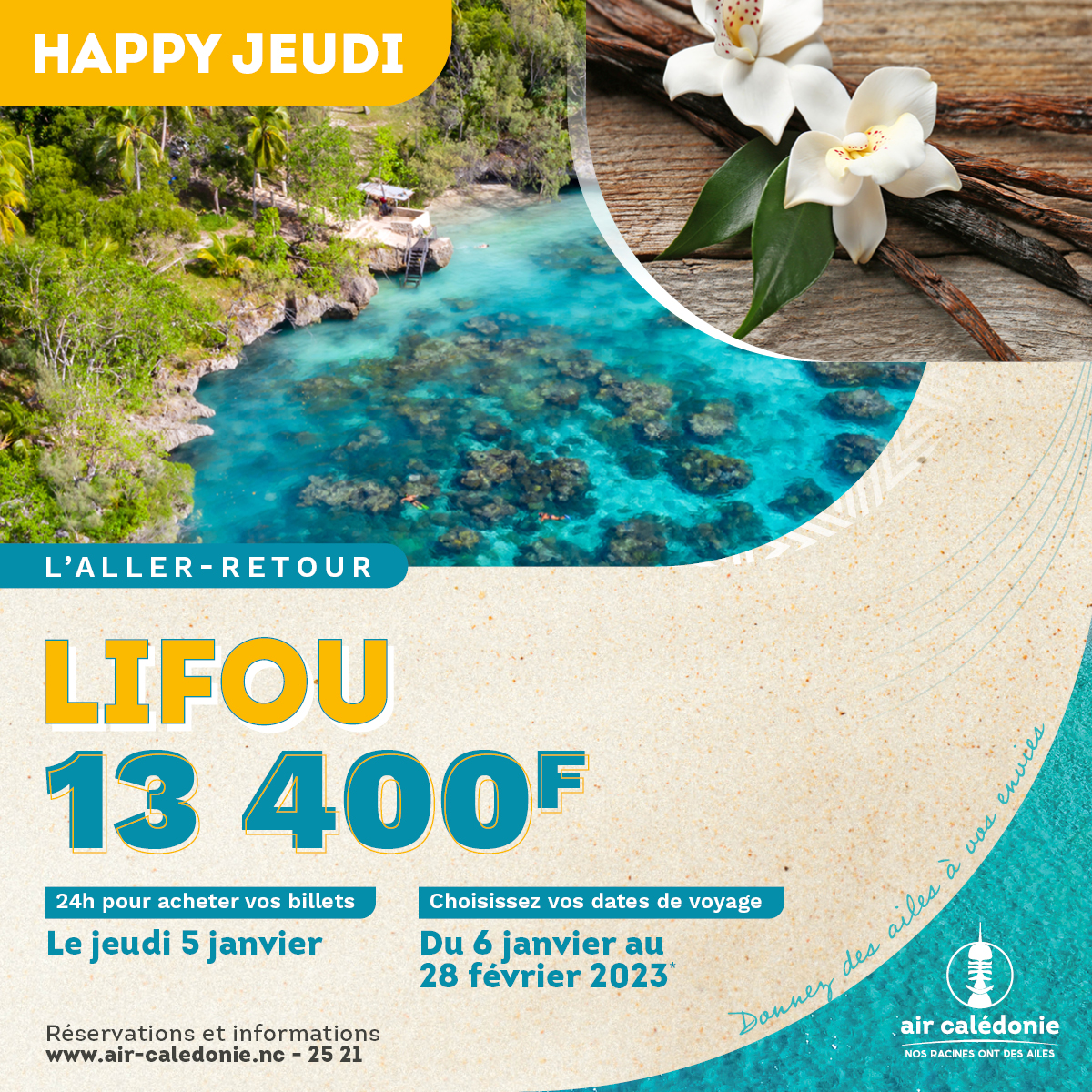 2 January 2023
To get 2023 off to a good start, take advantage of our January Happy Thursday offer, destination Lifou! This Thursday, January 5, treat yourself to a round trip at a happy price to Lifou, the island of many faces.
Fly to Lifou for only 13,400F*
It is Lifou which is honored this month on the occasion of our Happy Thursday offer.
To allow you to (re)discover the island or simply to visit your family, the company invites you to book your return tickets at 13,400F* for travel between January 6 and February 28, 2023.
Be the first to book, because places are taken by storm from the first hours and you only have 24 hours to benefit from the offer. It's your turn !
*Promotional offer sold exclusively on Thursday, January 5, 2023. Return rate per adult – 1 night minimum, 21 days maximum – Immediate payment – non-refundable – non-modifiable – not combinable with another rate – subject to availability during the period indicated – Amount including tax excluding service charges.
Discovering Lifou!
This is the perfect opportunity to treat yourself to a trip to this beautiful island that is Lifou. Even more than on the other islands, the variety of natural sites in Lifou invites you to explore. Between majestic cliffs, white sand beaches, dense forests and colorful coral backgrounds, you will be amazed. You will also be able to make friendly encounters and discover the rich traditions of the inhabitants of the island.