Plan your luggage preparation in advance for a peaceful journey.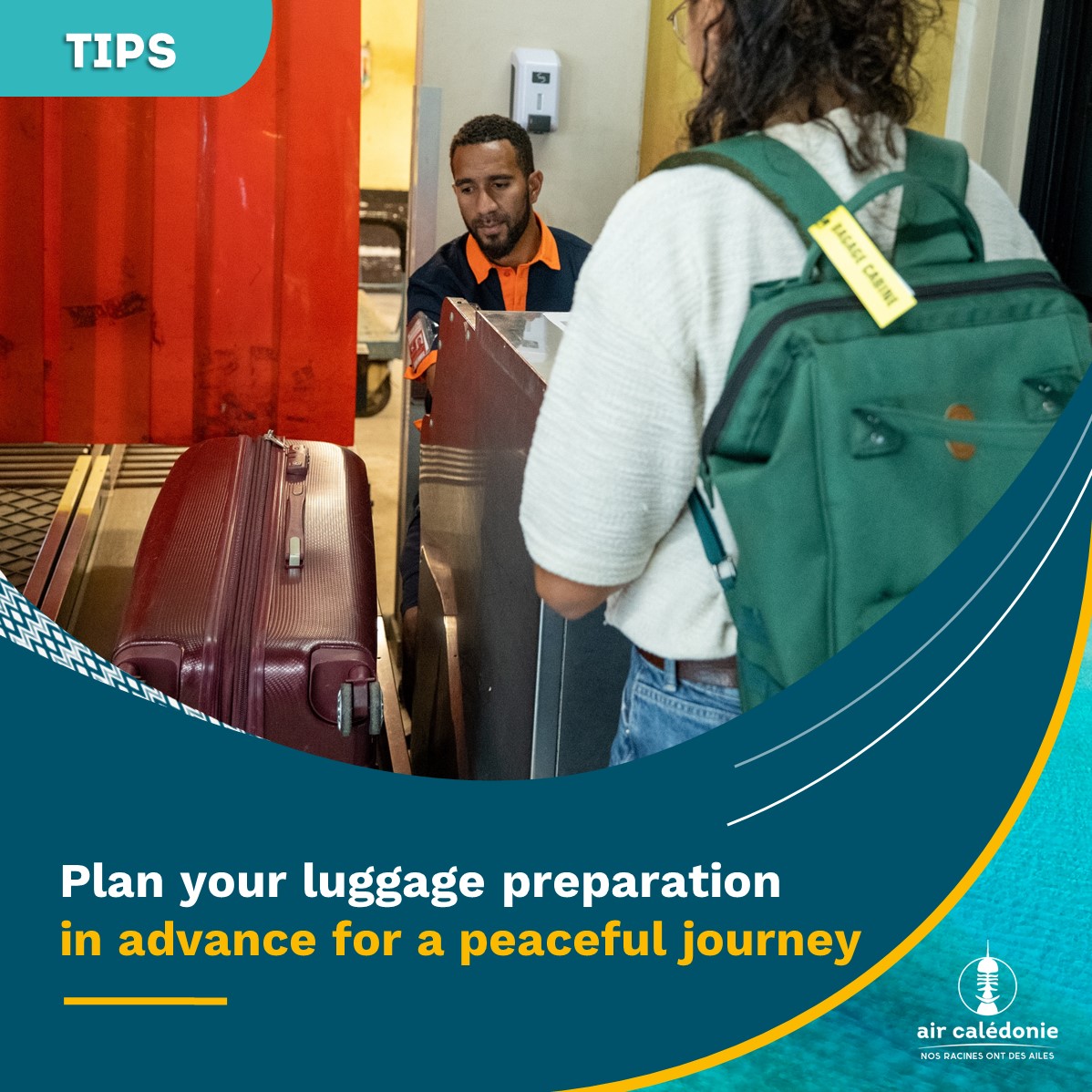 4 September 2023
To improve the management of your luggage, the airline invites you to plan their preparation carefully.
On your ticket, you can find detailed information about the allowed baggage allowance to adapt your checked baggage accordingly. By having only one piece of checked luggage, you save time at the airport, and you help us ensure that all passengers' baggage fits within our reduced storage space.
If you plan to transport more packages, you can pre-book an additional baggage package with our sales agents or directly from your personal account on our website. To benefit from a more attractive rate, you can also send your packages through our freight service. Our ground staff are ready to assist you during the luggage check-in process; feel free to ask them for advice to ensure a serene journey. Scales are also available at the stops to ensure the compliance of your luggage and guarantee their arrival at your destination at the same time as you.