In case of contingencies: Is your flight delayed or cancelled?
Air Calédonie makes every effort to ensure the smooth running of your trip and ensure your safety as well as your satisfaction.
However, the hazards inherent in air transport must be taken into account when preparing your trip. Air Calédonie thanks its passengers for their understanding in the event of operational hazards. Each situation is unique and our teams are mobilizing for everyone's satisfaction, while prioritizing everyone's safety.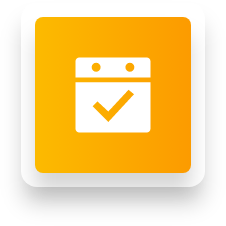 Before your trip, it is your responsibility to check your flight schedule.
You can find flight status information via this link.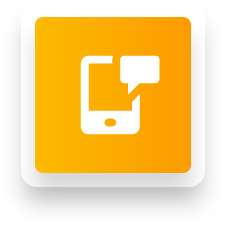 Air Calédonie will notify you by text and email according to the contacts left at the time of booking, of any changes to be made for your trip, and will do everything possible to ensure your transport to the planned destination as soon as possible.
Either a suitable solution is put in place and you receive your new itinerary,
Either the company does not have a suitable solution immediately. You will then be informed of the cancellation of your flight.
As soon as an acceptable solution is possible, you will receive your new itinerary.
If the proposed solution is not suitable or if you have not received a new itinerary, we invite you to contact our teams directly:
At 25.21.77 from Monday to Friday from 7:30 a.m. to 5:30 p.m. and Saturday from 7:30 a.m. to 11:30 a.m.,
On vente@air-caledonie.nc (delayed response time to be expected)
Directement à l'escale concernée en dehors de ces horaires

If your return flight cannot take place on the scheduled day, the company will accompany you in your steps on each of our stopovers in order, either to offer you alternative transport, or to direct you to the accommodation providers available until the 1st possible flight.
If the operating hazard results from an internal cause in the company, our station managers will be able to issue you care vouchers according to packages negotiated with partners for accommodation and catering. The company may limit or cancel any compensation claimed a posteriori if you incur expenses on your own without prior agreement.
If the operating hazard results from an external cause from the company, in particular weather conditions, traffic suspension measures or the unavailability of the services and personnel of the airport structures, the company cannot be held responsible and bear the expenses of waiting for the next possible flight.
Good to know
In the event of hazards, the company informs all of its passengers by sms/email, so it is important to ensure that you give the useful contacts when making your reservation.
The company takes priority criteria into account to offer rerouting as soon as possible. For example, whenever possible, a passenger identified on his return flight will have priority over a passenger who was on his outward or one-way flight.
The company is unable to directly contact each of the passengers in question by telephone. Therefore, if the proposed solution is not suitable, or if you have not been informed of a solution, we invite you to contact our teams directly.