Our advice and recommendations
Your luggage is part of the journey! Follow our tips to make your experience go smoothly.
Your luggage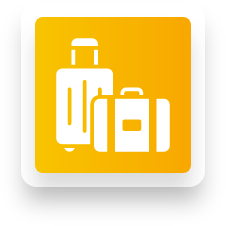 Indicate your surname, first name, mobile phone number and address on your luggage.
Before dropping off your baggage at check-in, remove all tags from previous trips.
Personalize your checked baggage (sticker, ribbon or other distinctive sign) so that it can be easily spotted on the baggage claim belt.
Check that your luggage is properly closed and that nothing protrudes (straps, etc.).
Weigh your luggage at home and make sure you respect the maximum weight allowed. Checked baggage
Adapt the size of your luggage to your needs: heavy luggage risks cracking.
Their contents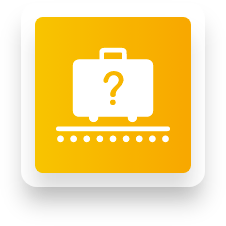 Make sure that the contents of your luggage are suitably packed and protected, in particular for fragile objects (in particular musical instruments or fishing equipment). Special baggage
Take your valuables, travel documents, medicines, etc. in your carry-on luggage. Carry-on luggage
Do not agree to carry baggage whose contents you have not checked.
Good to know
Precaution on the choice of your luggage
The holds of the ATR 72-600s are not containerized and your baggage will therefore be handled by our ground teams. It is important to choose sufficiently strong luggage capable of supporting the weight of other luggage during transport.
Caution on unloading luggage
In the New Caledonia network, the equipment of airport facilities (length of runways as navigation tools) may force the company, when the weather is unfavorable, particularly when the wind conditions are insufficient or conversely too strong, to reduce the load of planes taking off and therefore delay the routing of baggage.
In the event of the unloading of your luggage, it will be redirected onto the first available flight and you will be informed, according to the contact left at the time of booking. Unloaded baggage must be collected from the "arrival" freight service on presentation of the boarding pass and baggage receipts.
We advise you to carry valuable, fragile or essential items in your carry-on luggage.
Precious items: keys, identity papers, important documents, money, valuables, jewellery, precious metals, expensive clothing, manuscripts or titles, etc.
Essential items: medications, medical assistive devices, prescriptions, baby essentials, etc.
Fragile objects: optical or photo device, computer equipment, etc.
Tips
It is important to provide a mobile phone number on which you can be reached at your destination in your reservation file so that the company can reach you throughout your travel experience.