Your reservation entitles you to a free baggage allowance which varies according to the fare class of the ticket chosen.
Your baggage checked baggage must respect the maximum dimensions shown.
What can I put in my checked baggage?
For security reasons, some items require a specific declaration to be transported by air, or are not allowed. Check what you can take in your checked baggage by consulting the list of prohibited/regulated products.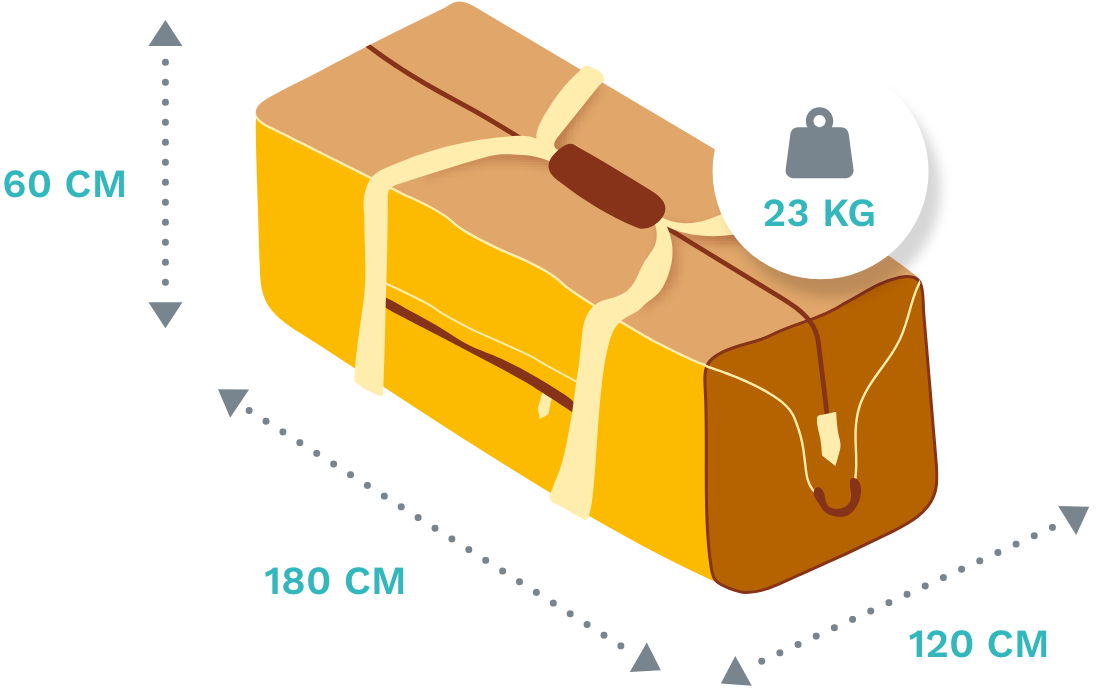 Good to know
Find the details of your baggage allowance in your travel memo or by logging into your account
Beyond your allowance, you will be charged per kilogram at the check-in counter. Consult the rates
Allowances for different passengers can be combined within the same booking file.
If your luggage has to be disembarked due to bad weather conditions, it will be rerouted on the first possible flight and you will be notified of its availability or delivery to your place of stay if possible.
Tips
If you want to check in more baggage in the hold, you can choose the Baggage Supplement option or use our freight service to transport your belongings ahead of your trip and collect them when you arrive at the destination stopover.