Each passenger can take one piece of carry-on luggage
Your carry-on luggage must respect the maximum dimensions presented (pockets, wheels and handles included)
What can I put in my carry-on?
For security reasons, some items are not permitted in the cabin. Check what you can take in your hand luggage by consulting the list of prohibited/regulated products.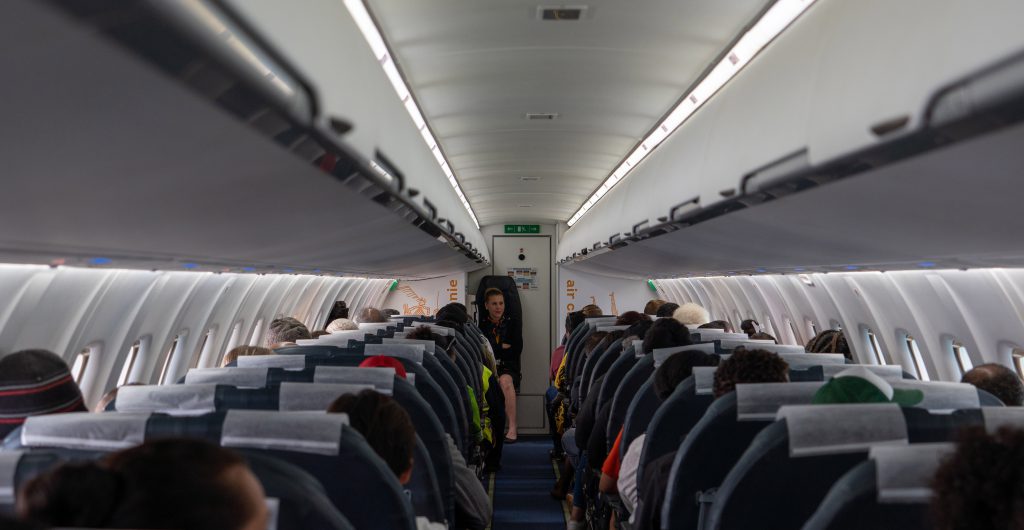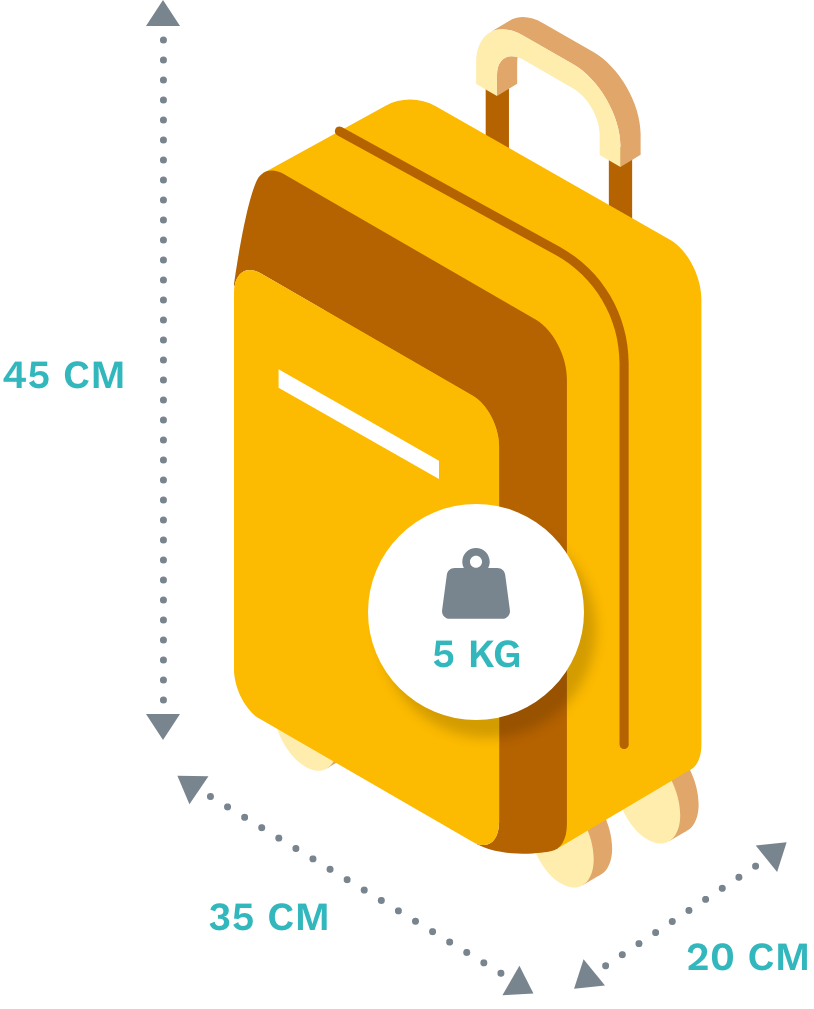 Good to know
An additional accessory is authorized on a commercial basis: handbag, satchel, camera, laptop or any other electronic device.
The combination of the dimensions of the accessory with those of the carry-on luggage must not exceed the authorized weight and dimensions.
A doubt about the dimensions of your carry-on luggage?
Air Calédonie provides you with templates to check its dimensions.
Any non-compliant baggage must be checked in and transported in the hold, it will be refused in the cabin.
Your carry-on luggage must be placed in the luggage compartments or under the seat in front of you.