The Pass offer allows you to schedule 4 flights from Noumea to 2 different destinations for only 29,500F, it is the ideal formula to discover several destinations during your holidays!
It's up to you to define the program for your 2 round trips and set off to explore: you can even go to one island and return via another.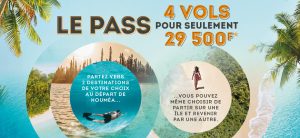 Good to know
How do I make a reservation for a Pass?
Get advice from one of our agents at 25.21.77 or in an agency. This offer is not yet available for sale on our website or in our self-service areas.
What is the price for a child?
The 4 segments are priced at 19,854 F for children between 2 and 11 years old.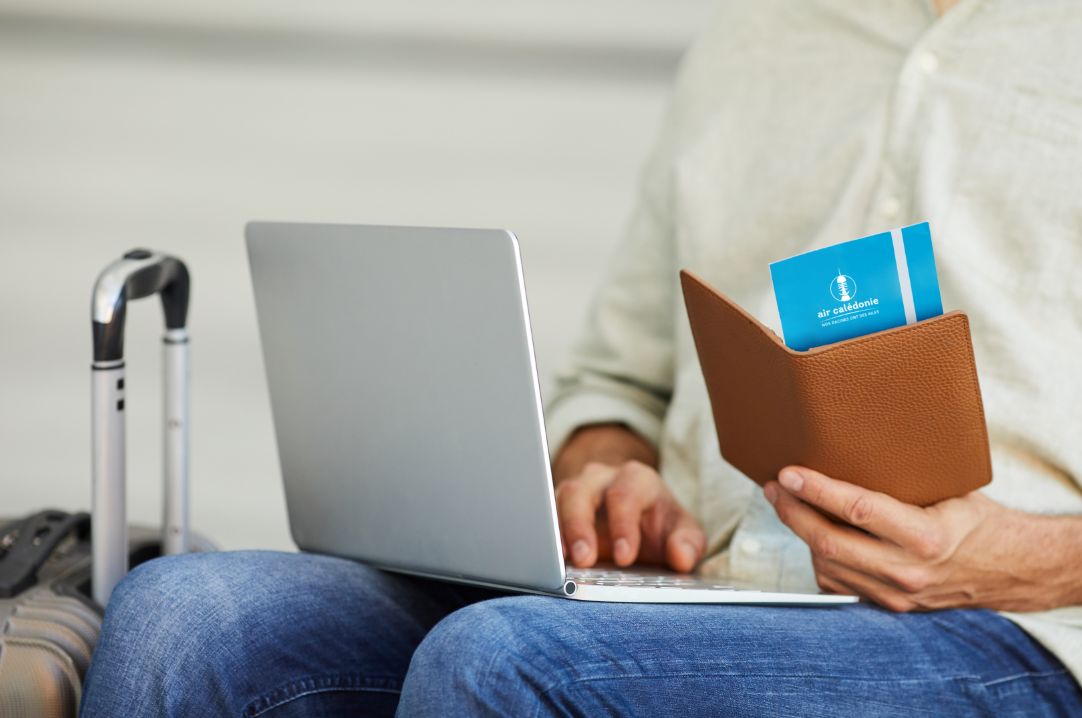 Conditions tarifaires
4 segments from Noumea to 2 different destinations among the following:
Ouvéa-Maré-Lifou-Isle of Pines-Koné
Minimum stay of 2 nights for each destination
The itinerary of the 4 flight coupons must be established when purchasing the Pass
30 days from the start of the trip
Service charge (non-refundable)*
1,030 F per Pass and per passenger
Before the start of the journey, authorized with penalty.
After the start of the trip (after the use of the first coupon): unused coupons are not refundable
Modification penalty more than 48 hours before departure*
700 F per segment and per passenger
Modification penalty less than 48 hours before departure*
2,700 F per segment and per passenger
Refund penalty more than 48 hours before departure 1st segment*
700 F per segment and per passenger (before the start of the trip)
Refund penalty less than 48 hours before departure 1st segment*
2,700 F per segment and per passenger (before the start of the trip)
12 kg adult – 8 kg child – 5 kg baby