Last weekend, Lifou hosted the third edition of the Loyalty Islands Triathlon by Air Calédonie alongside the Beach Festival. About a hundred participants gathered for this sporting event.
Notable performances were achieved by both women and men.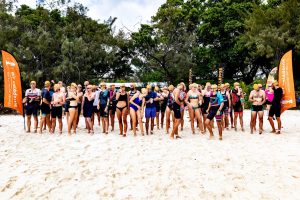 Triathletes competed in three race formats: the XS format – 375m swim, 10km bike, and 2.5km run; the S format – 750 meters swim, 20 kilometers bike, and 5 kilometers run; and the M format, which included 1.5 kilometers swim, 40 kilometers bike, and 10 kilometers run.
Under brilliant sunshine, Grégory Pottier claimed the first place in the S category, while Benjamin Maire secured victory in the M category. Among the women, Audrey Boureau emerged victorious in the S format, and Claire Jacquin claimed the top spot in the M format. Congratulations to all the winners! In addition to the adult courses, children were also invited to participate in this sports event. A non-timed race brought together young athletes eager to take on the challenge.
A festive event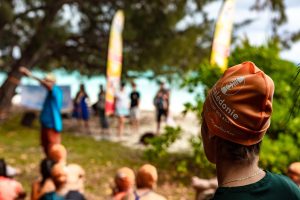 This occasion marked the celebration of the Beach Festival, organized by the Islands Province and the Luengoni tribe. Athletes had the opportunity to explore Lifou and its activities, savor local cuisine, explore tourist attractions, and enjoy cultural performances.
Air Calédonie is delighted to have contributed to the success of this third edition of the Triathlon, organized in partnership with Challenge Organisation. As a memento, all participants received gifts in the company's colors.
Congratulations to all participants, and we look forward to seeing you next year for another edition of this exceptional event!